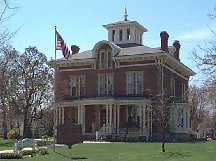 The Sawyer Homestead has had a place in the everyday life of Monroe since the City's beginnings. It is the site of the home of the first white settler in Monroe, Francois Navarre. His farm was acquired from the Potowatomi Indians in 1785 and served as a center for the River Raisin settlement. General Winchester made the Navarre home his military headquarters prior to the Battle of the River Raisin in 1813.
Dr. Alfred I. Sawyer and his family lived there from 1859 to 1870.   It was then demolished to make room for the present structure.  The charming Italiante home (pictured above) was completed in 1873.
Dr. Sawyer was one of the early proponents of homeopathy as the correct philosophy of medicine. He was an American delegate to the International Homeopathic Congress in London in 1881 and was elected president of the National Institute of Homeopathy in 1889.
The home was given to the City of Monroe by Dr. Sawyer's daughter Jenny Toll Sawyer in 1938.
The house has been used by the Red Cross, the Camp Fire Girls, the Boy Scouts and the Monroe County Historical Society Museum.
Today the home is the site of the Sawyer Homestead – The home and the site on which it stands are reminders of many elements in Michigan's past — from struggles in the world of medicine to Monroe's earliest history. As of May 1997, the historic Sawyer Homestead will be listed in the historic conference guide published by the National Trust for Historic Preservation.
Rentals are available for private weddings, receptions, showers, dinner parties, and to various organizations for meetings, luncheons, or dinners. Proceeds go for maintenance and operations of the Sawyer Homestead.
Memberships are also available.
For further information contact:
The Sawyer Homestead
320 East Front Street
Monroe, Michigan 48161-2047
(734) 242-0168
Interested in Local History?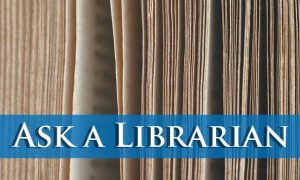 Reference Librarians from the Monroe County Library System are happy to help you find information about the local history of your community.