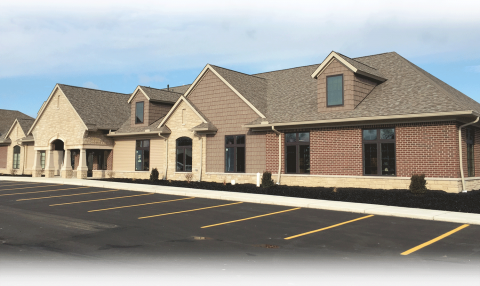 David Ross, Community Librarian
Kelli Bejster, Branch Technician
South Rockwood Branch Library
5676 Carleton Rockwood Road
S. Rockwood, MI 48179
Phone: (734) 379-3333
Fax: (734) 749-7485
Sunday: Closed
Monday: 10:00 am – 5:00 pm
Tuesday: 1:00 pm – 6:00 pm
Wednesday: 1:00 pm – 8:00 pm
Thursday: 1:00 pm – 6:00 pm
Friday: 11:00 am – 4:00 pm
Saturday: Closed
Branch hours may be affected by holiday closings. Please see our Holiday Closing page for more information.
South Rockwood Branch Library History
The South Rockwood branch of the Monroe County Library System began as a bookmobile stop in the South Rockwood Post Office.  In late January of 1952, the South Rockwood Branch opened in the South Rockwood community building.  The branch opened for 10 hours a week with a collection of about 1,500 titles.
In 1966 the branch was moved into the remodeled quarters, the remodeled room formerly was occupied by a restaurant.  The room formerly used by the library was remodeled into a meeting room for the Berlin Township Board.
In August 2005 Berlin Township sold the building occupied by the South Rockwood Library, with the agreement that the library would remain in the building.  The new owner remodeled the rest of the building for a business and a non-profit organization.  The exterior of the building was also remodeled along with the parking lot.
The library closed in May of 2006 for renovations.  Renovations to the library included a new front door, a new energy efficient front window, a handicapped accessible bathroom, and an emergency exit at the back of the building.  The township painted the interior, put new lighting in the main room, and placed carpeting in the library.  The library reopened on April 12, 2007.
In 2015 the Village of South Rockwood in cooperation with Sylvania Minerals began discussions about building a new South Rockwood Branch Library and community room connected to the Village Hall.  Construction on the new library and community room began in 2016 and was completed in January of 2017.
South Rockwood Branch Library Librarians
1942-1952       Catherine Normandin
1952-1955       Betty Jean Campau
1955-1958       Marian Haut
1958-1961       Ruth Holten
1961-1977       Mary Belle Withey
1978-2005       Judith Lafleur
2005-Present   David Ross
Technology Available
Fax Machine
Free Wireless Internet
4 public computers
1 library online catalog computer
Photocopy machine: 10 cents per copy 
South Rockwood Branch Events