Sunday, November 12, 2023
From 12:00 pm – 3:00 pm
The event is free and open to the public, held at:
3700 South Custer, Monroe MI, 48161 | (734) 241-5277
On the second Sunday of November, the Ellis Library & Reference Center hosts Writers on the River, a celebration of writers, readers, and books. This unique annual event, held in the Ellis riverside expansion, gives attendees the opportunity to speak to local and regional authors and purchase personalized copies of their works.
2023 Writers on the River Authors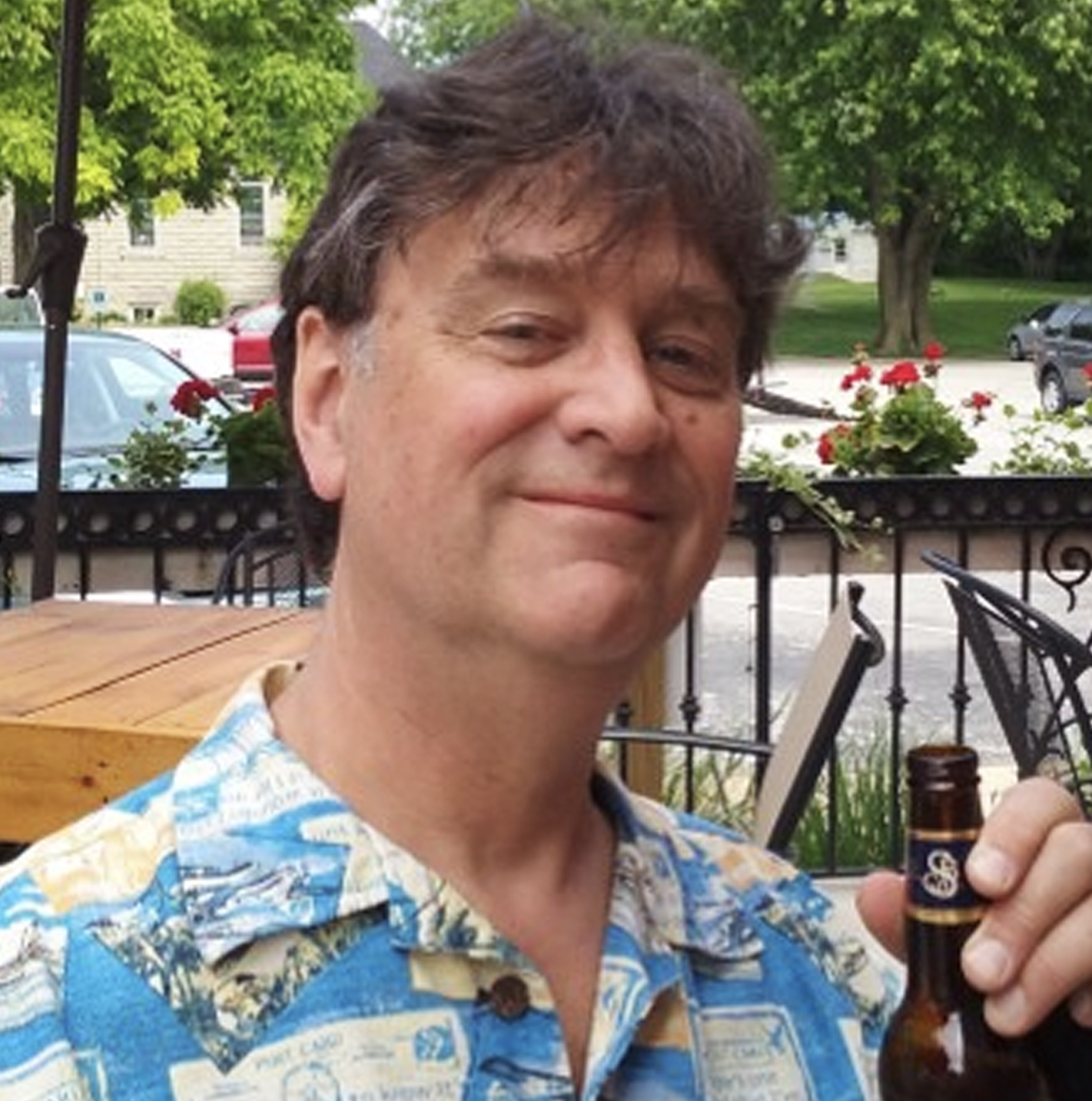 Jim Abb
Jim Abb is from Monroe Michigan. He is the author of Even Trolls Love Pasties, I Brake for Humans, Huckleberry Finishes, and Far, Far Away In An Irish Pub.
Read More
His first novel, Even Trolls Love Pasties, is set in Ann Arbor during the 1970s and focuses on the narrator's friendship with Jack Goode as they move through a world of young loves, new friendships, music, politics, Wolverine football and the occasional ghost. His second novel, I Brake for Humans, recounts the story of another member of the Goode family, Chris, as he decides that enough is enough and takes on his former employers who have elevated profits over people. Jim's third novel, Huckleberry Finishes, finds Howard, a cousin to the Goodes, fifty years after his life-changing encounter with his first great love, Maude, on a mission to save young Madeleine from both her own depression and from a serial killer.
Jim's most recent novel, Far, Far Away In An Irish Pub is a tale involving yet another member of the Goode family, Devin, a young Detroit reporter to whom it has just been revealed that leprechauns and faeries are actually aliens who have been stranded on Earth.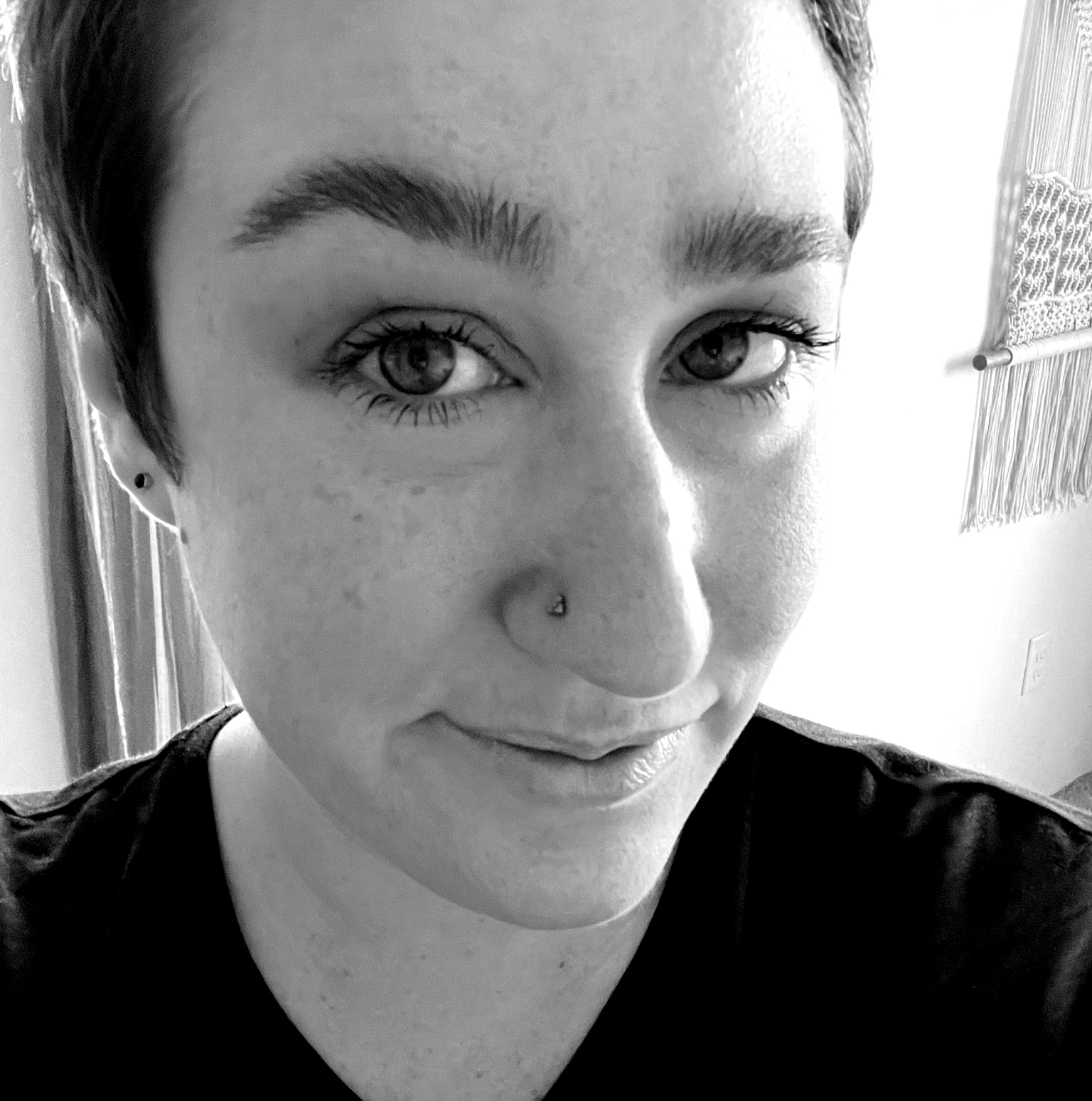 Christine Allen
Christine R. Allen is an author of young adult romantasy. Her first book is The Veil of Sea and Secret.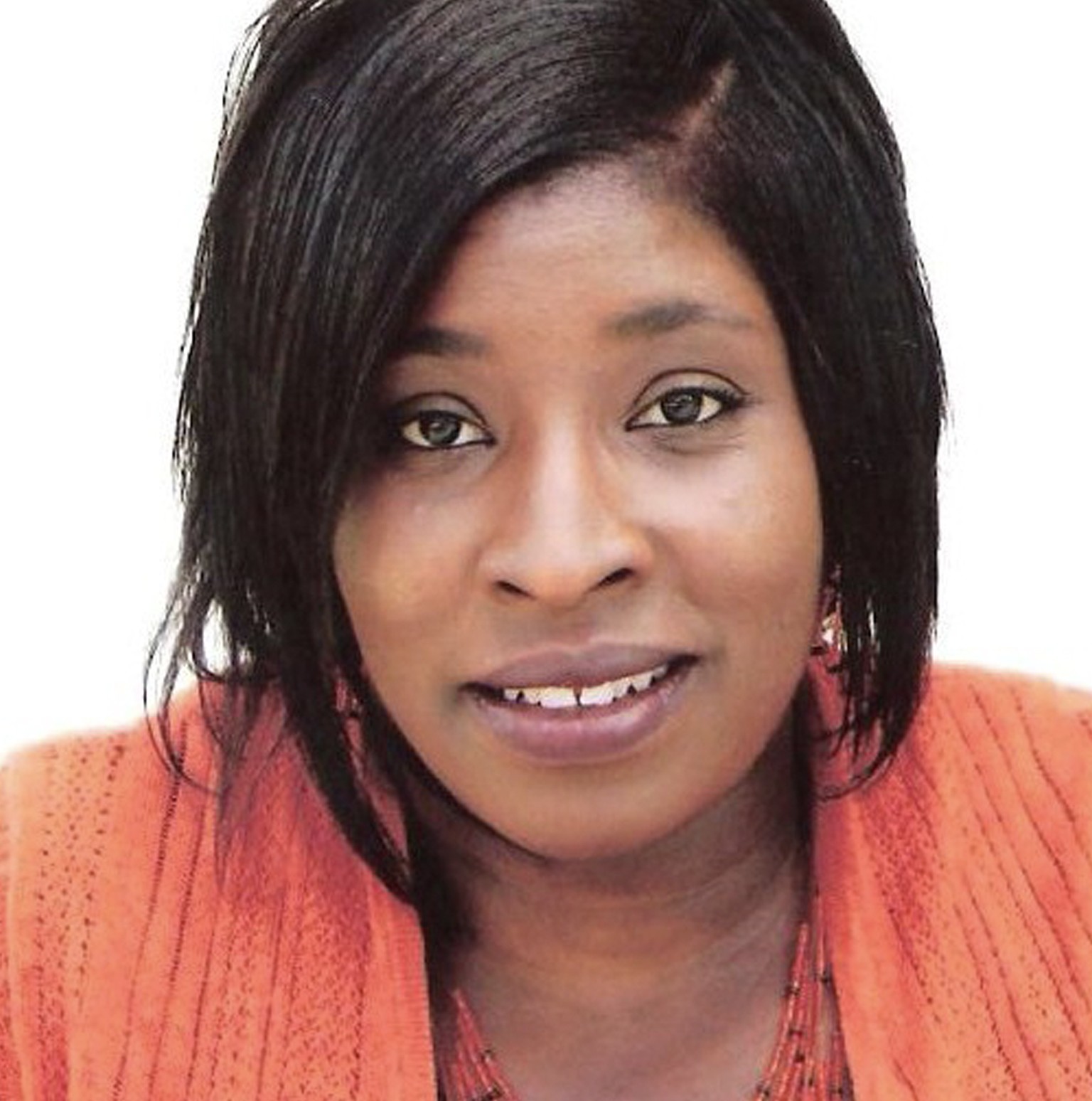 Myrna Allen Austin
Myrna Allen Austin is a Gospel vocalist and voice-over artist, as well as the author of a children's book, Be the Best.
Read More
Myrna obtained a Bachelor's Degree in Recreational Therapy with a Concentration in Physical Rehabilitation, a Minor in Psychology, and a Master's degree in Early Childhood Special Education.
She is certified as an Early Intervention Developmental Specialist and an Infant Massage Instructor.
Her children's book, Be the Best, is based on the lyrics of her gospel song of the same name.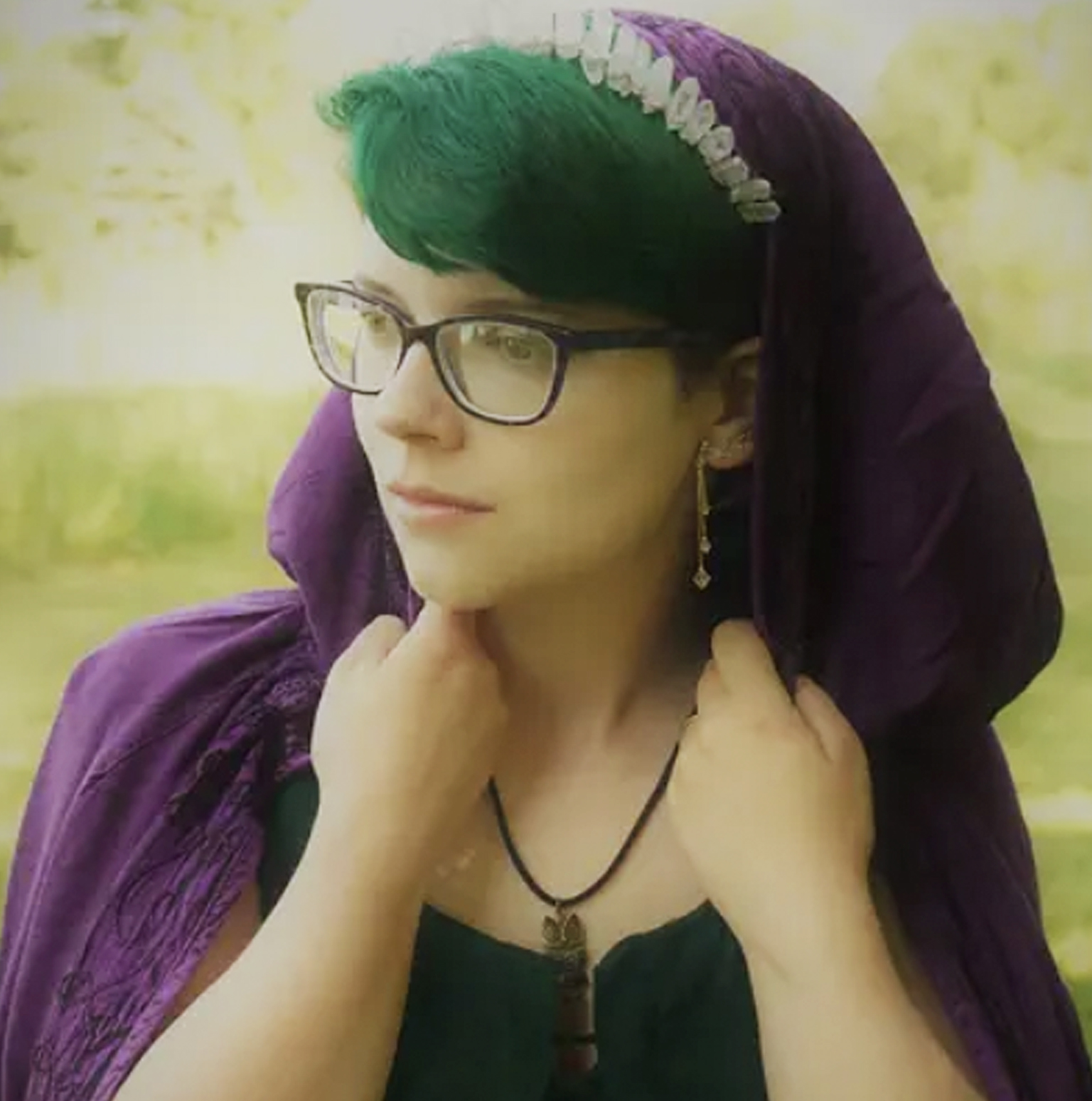 T. Ariyanna
T. Ariyanna is a newcomer to publishing, but a veteran at story crafting. After being enchanted by the worlds within books during middle school, she spent her high school years creating her first novel-length story. A few years later she hit the scene with a magical debut, The Mage's Son.
Read More
Ariyanna's specializations run from realistic fantasy to dystopian steampunk. She juggles writing with being a stay-at-home mother to a daughter just as adventurous as any heroine. Her hobbies include reading, crafting, and playing video games.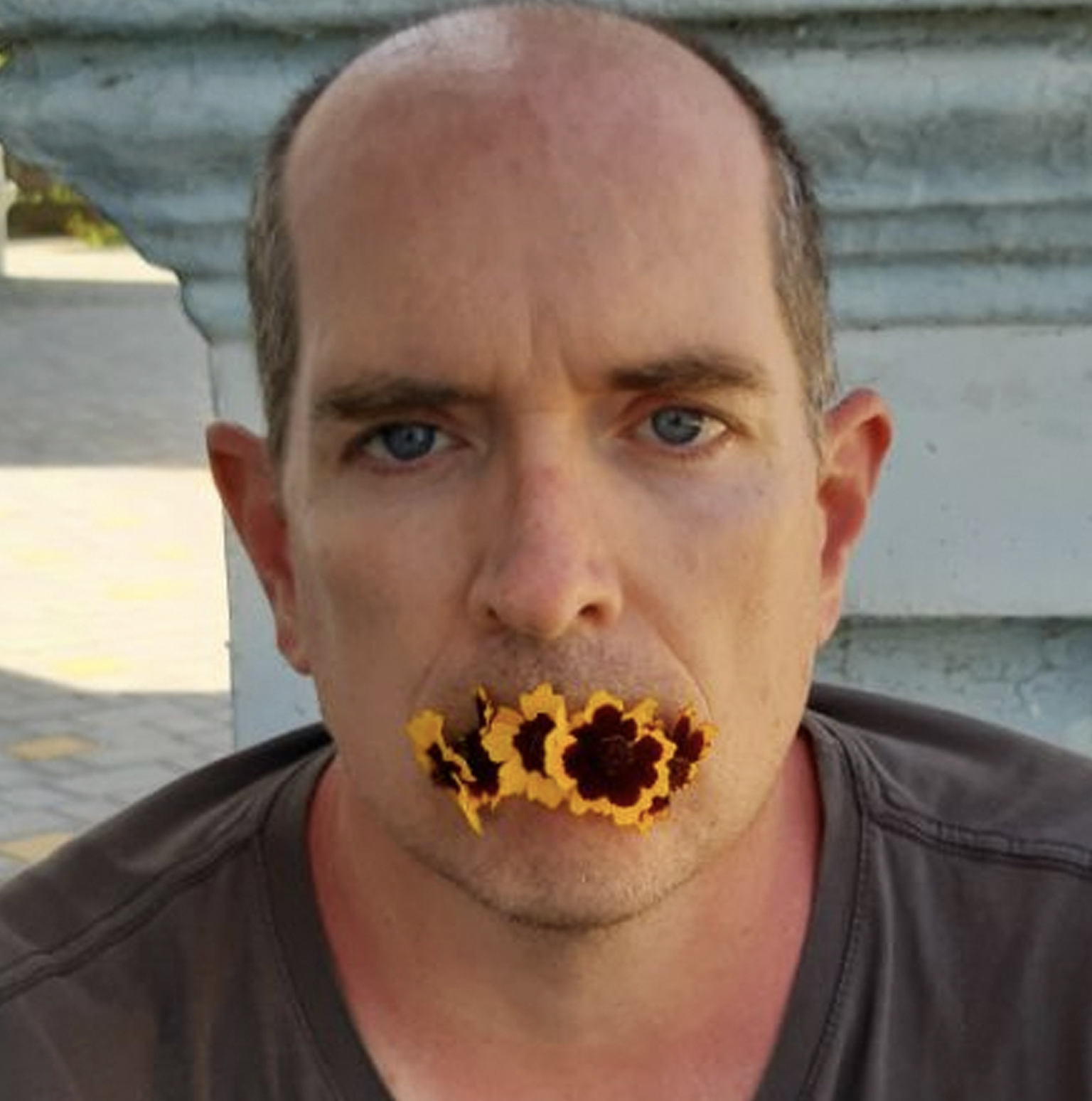 Robert Austin
Robert is the author of The Gingerfolk Ball.
Read More
He is a builder and writer originally from Monroe.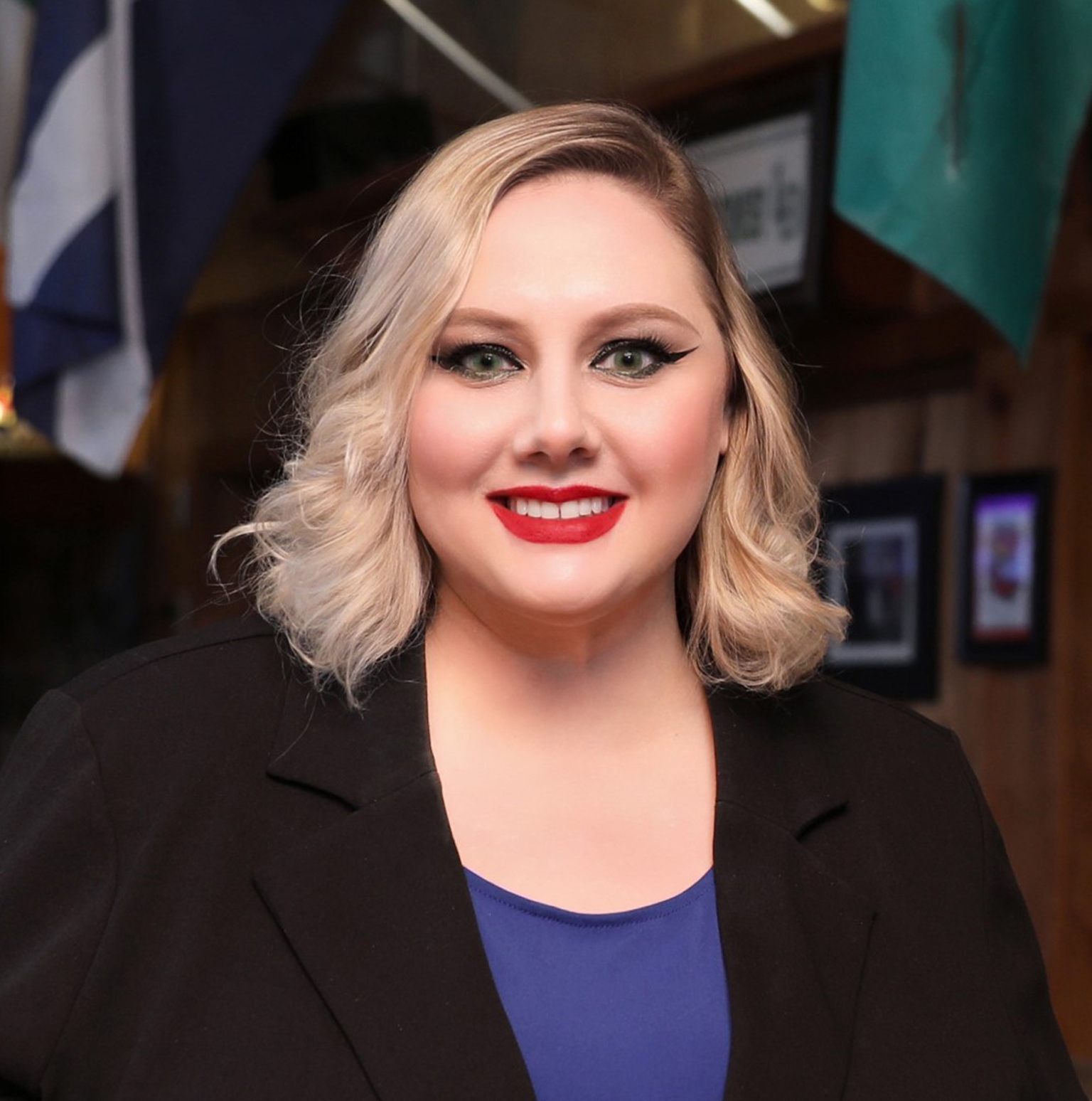 Nicole Beauchamp
Nicole Beauchamp a native of Bay City, Michigan, and received her bachelor's degree in applied science from Siena Heights University in Adrian, Michigan. She is the author Haunted Bay City Michigan, Haunted Detroit, and Haunted Bars & Pubs of Michigan.
Read More
In addition to being an author, Nicole also works as a Licensed Massage Therapist. With a lifelong passion for the paranormal and history, Nicole founded the Tri-City Ghost Hunters Society in 2009. Since forming the group, she has investigated all over the world. Over the years, she has presented at various libraries and universities within the state with the goal of educating individuals on the paranormal and expressing the importance of preserving history through investigation. She has had the honor of co-lecturing with renowned paranormal researcher John E.L. Tenney, and her work has been featured in dozens of national and international publications. In 2015, she wrote a guest editorial for TAPS Paramagazine and was featured on Beyond Reality Radio, where she was recognized for her hard work and dedication to the paranormal by Jason Hawes, the star of the popular television shows, Ghost Nation and Ghost Hunters. In February 2019, she was featured on the cover of Paranormal Underground magazine.
She received a tribute from the State of Michigan for her first book, Haunted Bay City Michigan, which was released in September of 2020. She released her second book, Haunted Detroit, in August of 2022 and her third book, Haunted Bars & Pubs of Michigan, in August of 2023. In addition to the paranormal, she loves traveling and animals. She hopes to continue to tour Michigan in order to enlighten individuals on the spirit realm.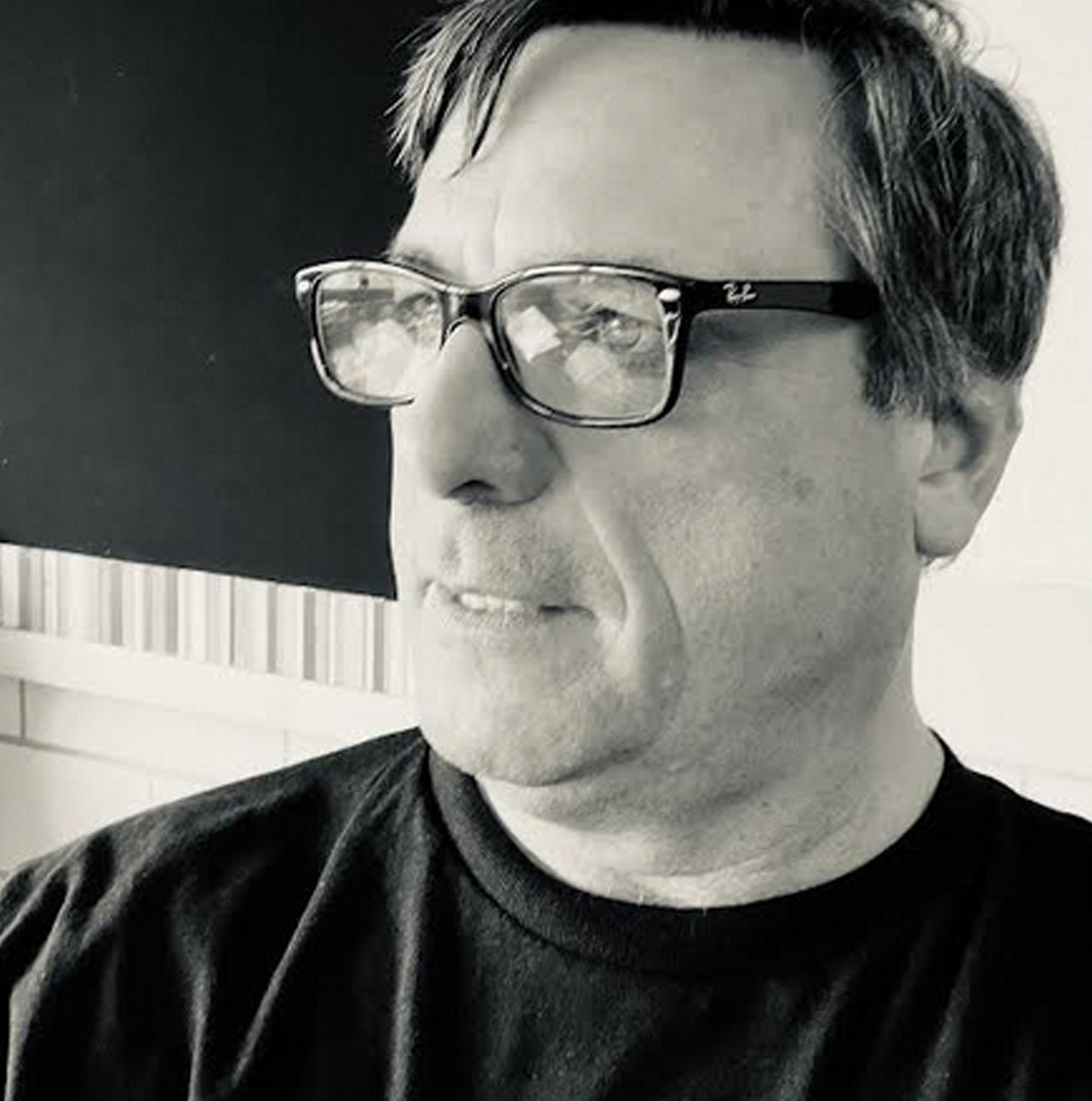 Jim Bolone
Jim Bolone grew up in Detroit, Michigan and graduated from Wayne State University with a B.A. in English. He is the author of Somewhere in Crime: A Mackinac Island Novel.
Read More
Jim has been a bartender, waiter, historical interpreter, drummer, and for the past couple of decades, a junior high creative writing teacher in northwest Ohio.
Ana Bruck
Ana is the author of Hope on Four Hooves. Her book is the true, very personal story of her military family's journey through PTSD.
Read More
When Ana Bruck isn't writing, drawing, or painting, she can be found taking good care of and playing with her herd of mini call ducks at the family farm. One day a week, she also volunteers at Little Blessings Veteran Outreach, caring for and riding the horses involved in equine therapy and working with a program designed for military kids. On Sundays you will find her teaching a preschool Sunday school class at her church.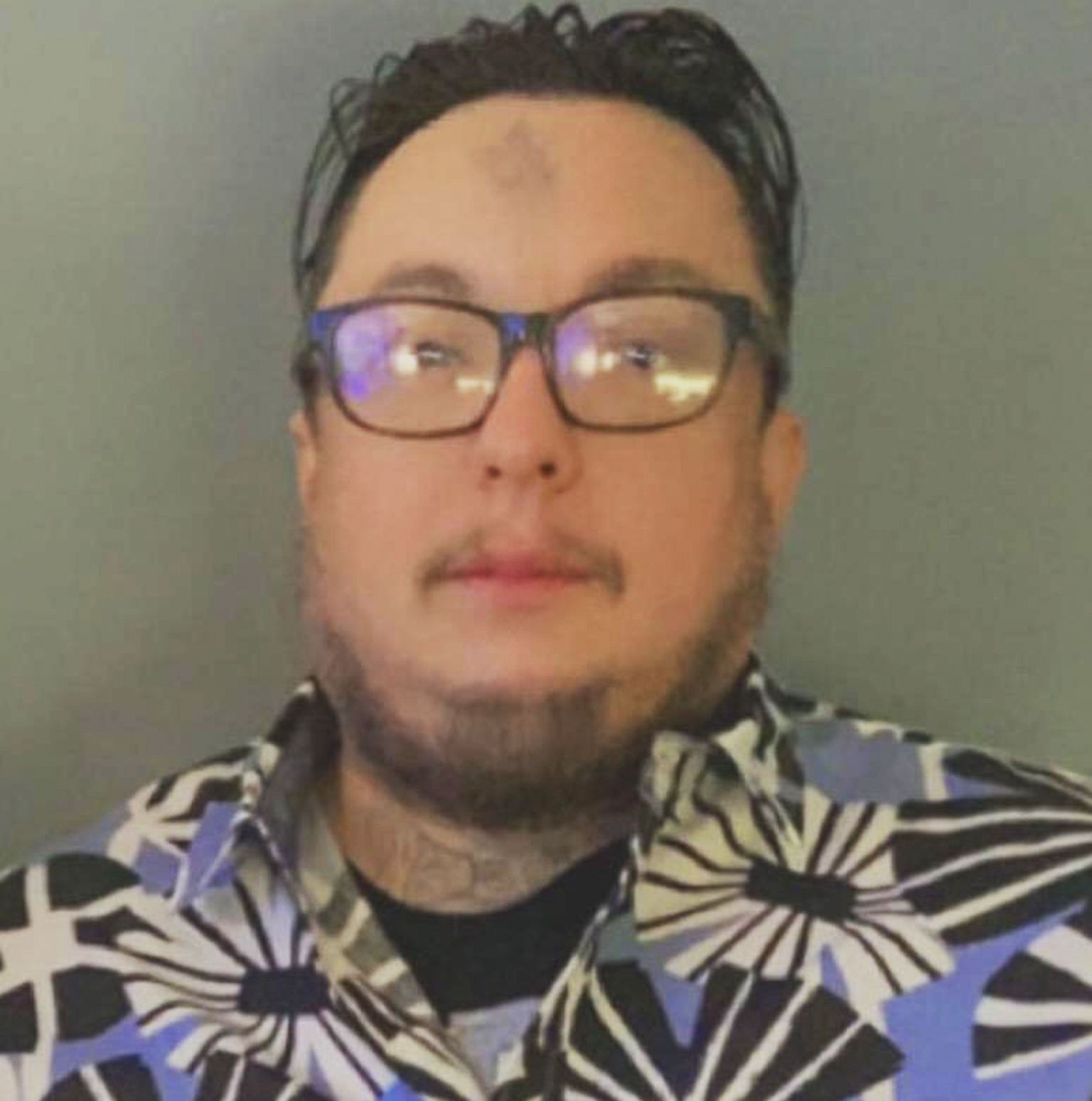 Andy Butler
Andy Butler is a local Monroe resident. His book, Even the Road Follows, was published in August of 2023.
Read More
From the Author:
My name is Andy Butler, I'm a new author. My first book Even the Road Follows published in August of this year. I'm a local Monroe resident. Growing up I always loved to read and write. I've always loved how a good story could make you escape into a new world.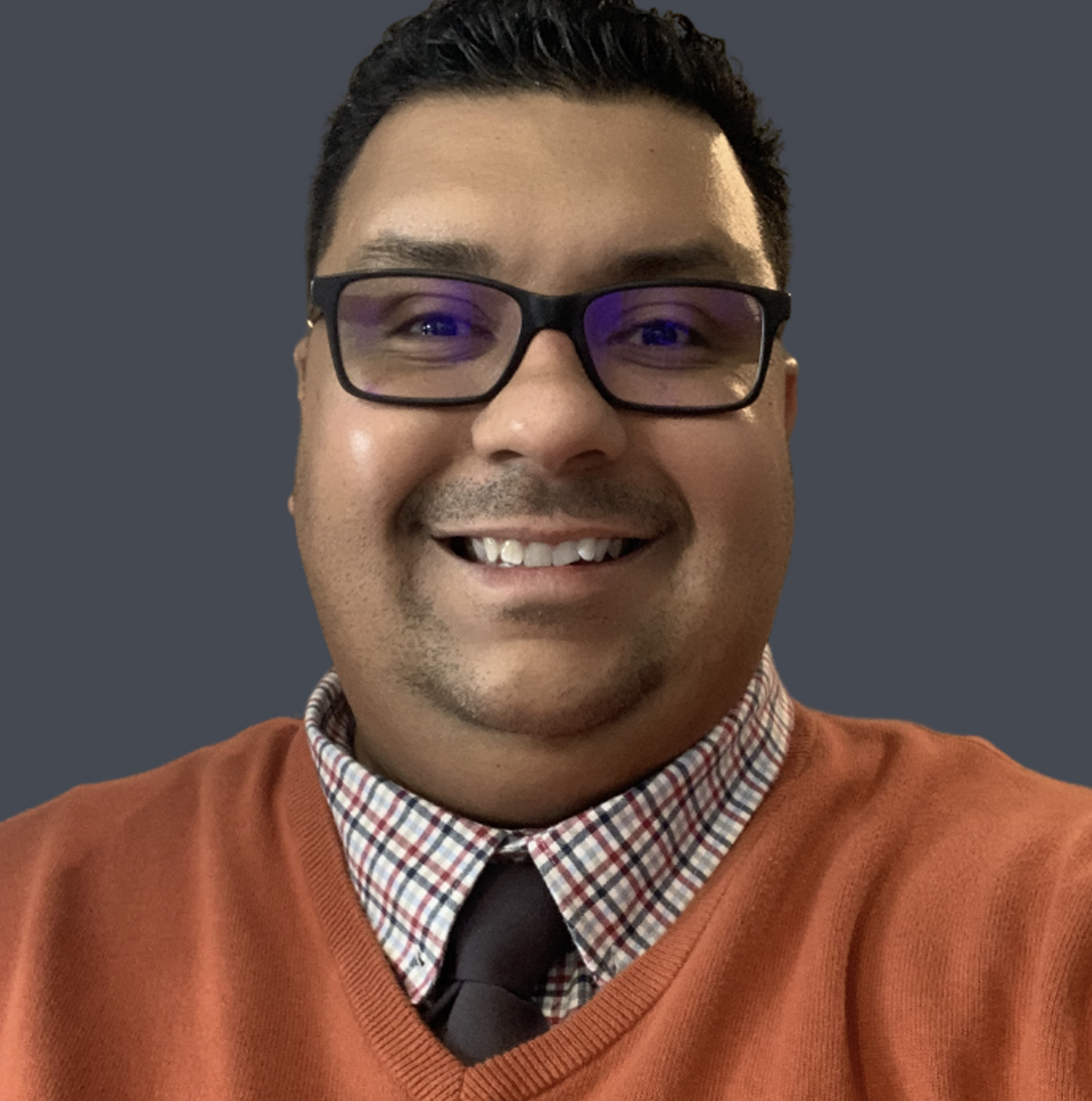 Will Canduri
Will's debut work, Ensalada de Cuervos, became a bestseller in 2021 and received an Honorable Mention at the International Latino Book Awards (ILBA, 2023), in the category: The Rudolfo Anaya Best Latino Focused Fiction Book Award. Among his other successes are the anthology Siempre Joven, El Misterio de la Garra del Oso, and Farewell, Oviedo. Will has been recognized as a finalist in the Independent Published Book Award (IPPY, 2023) with his book Twisted Crows, which represents a translation into English of a significant portion of his written oeuvre.
Read More
Born in 1978 in Caracas, Venezuela, Will Canduri currently resides in Michigan, United States. He holds a degree in Industrial Engineering from Universidad de Carabobo, Venezuela, and a Master of Science in Administration and Leadership from Central Michigan University, USA. He is also a certified Performance Coach from Performance Coach University and holds the titles of Mentor Writer and Expert Professional Mentor from the Red Global de Mentores.
His versatile and creatively rich writing style, along with his ability to craft compelling settings and characters, as well as his unique and distinctive narrative tone, make Will Candurí one of the most renowned emerging contemporary authors in Latin America.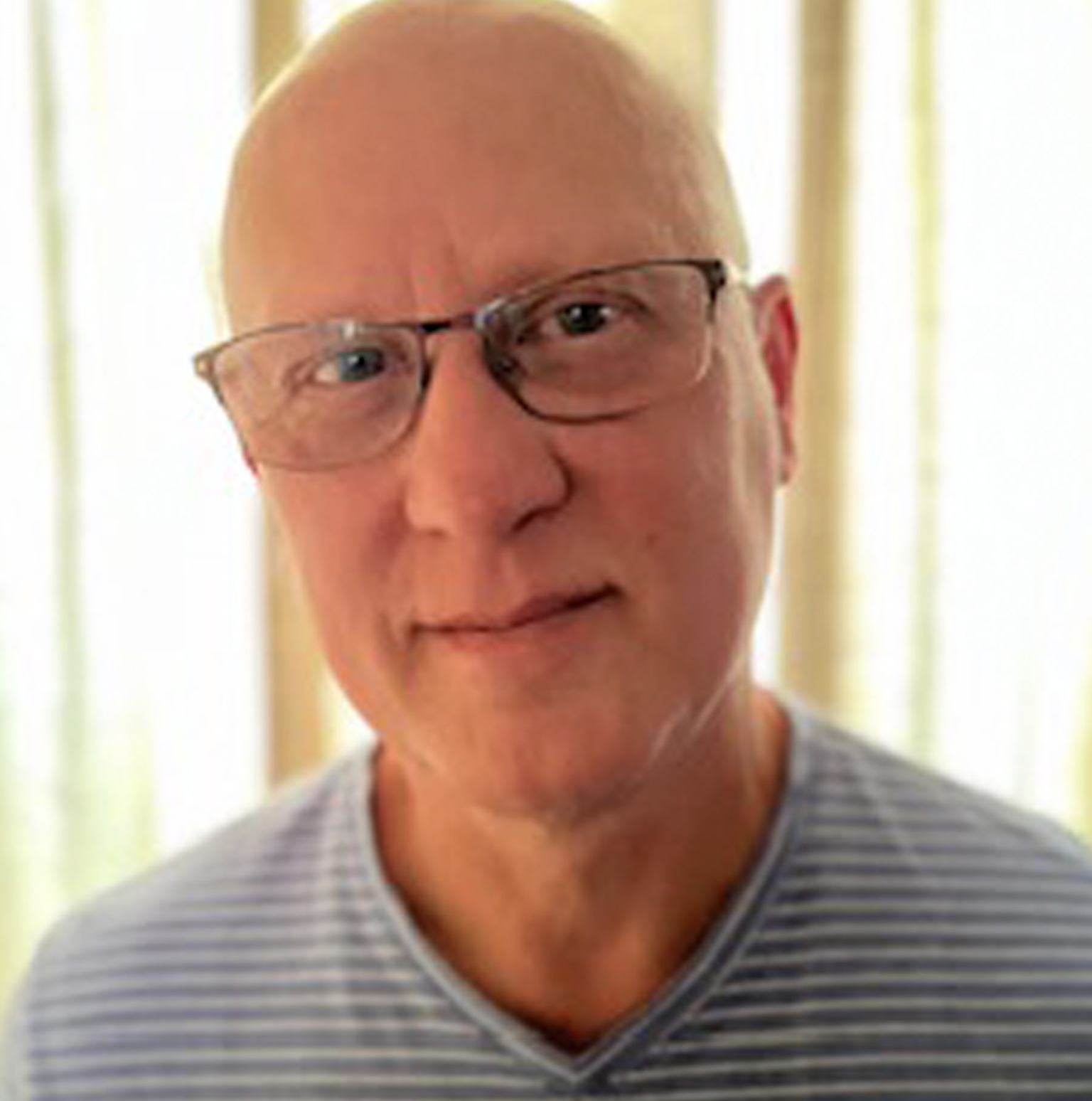 Jeff Ferris
Jeff Ferris began writing professionally in 2006. In addition to ghostwriting memoirs and autobio projects, his resume includes nearly 13 years with Toledo's Pathway Christian Newspaper, multiple articles in The Breakthrough Intercessor Magazine, in Lincoln, Virginia, and various published pieces with other mediums across the US. Jeff has penned song lyrics and has done radio show scriptwriting and multiple forms of editing.
He is most known for writing the Amy Brooks memoirs, Unseen Arms and Unseen Arms, Reaching Out.
Read More
Jeff is a Toledo native. Ginny Ferris is his bride of 41 years, with whom he has three children and five grandchildren. In January 2023, Jeff incorporated Reach In Word and launched his website, reachinword.com.
More about the Unseen Arms books can be found at amybrooks.org.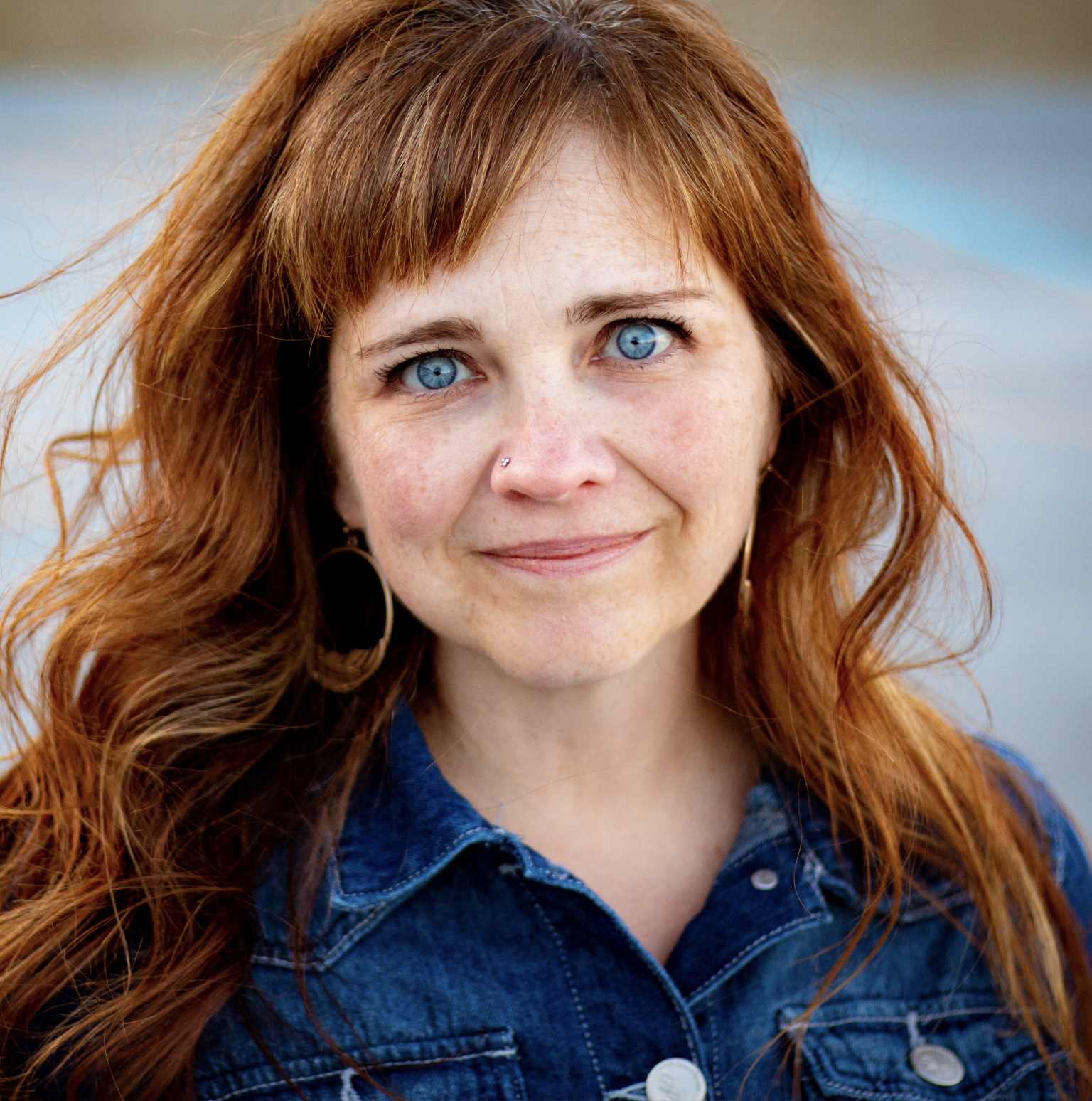 Susie Finkbeiner
Susie Finkbeiner is the author of The Nature of Small Birds, Stories That Bind Us, and All Manner of Things.
All Manner of Things was selected as a 2020 Michigan Notable Book.
The All-American is her ninth novel.
Read More
Susie and her husband live in West Michigan with their three incredible children and one ornery cat.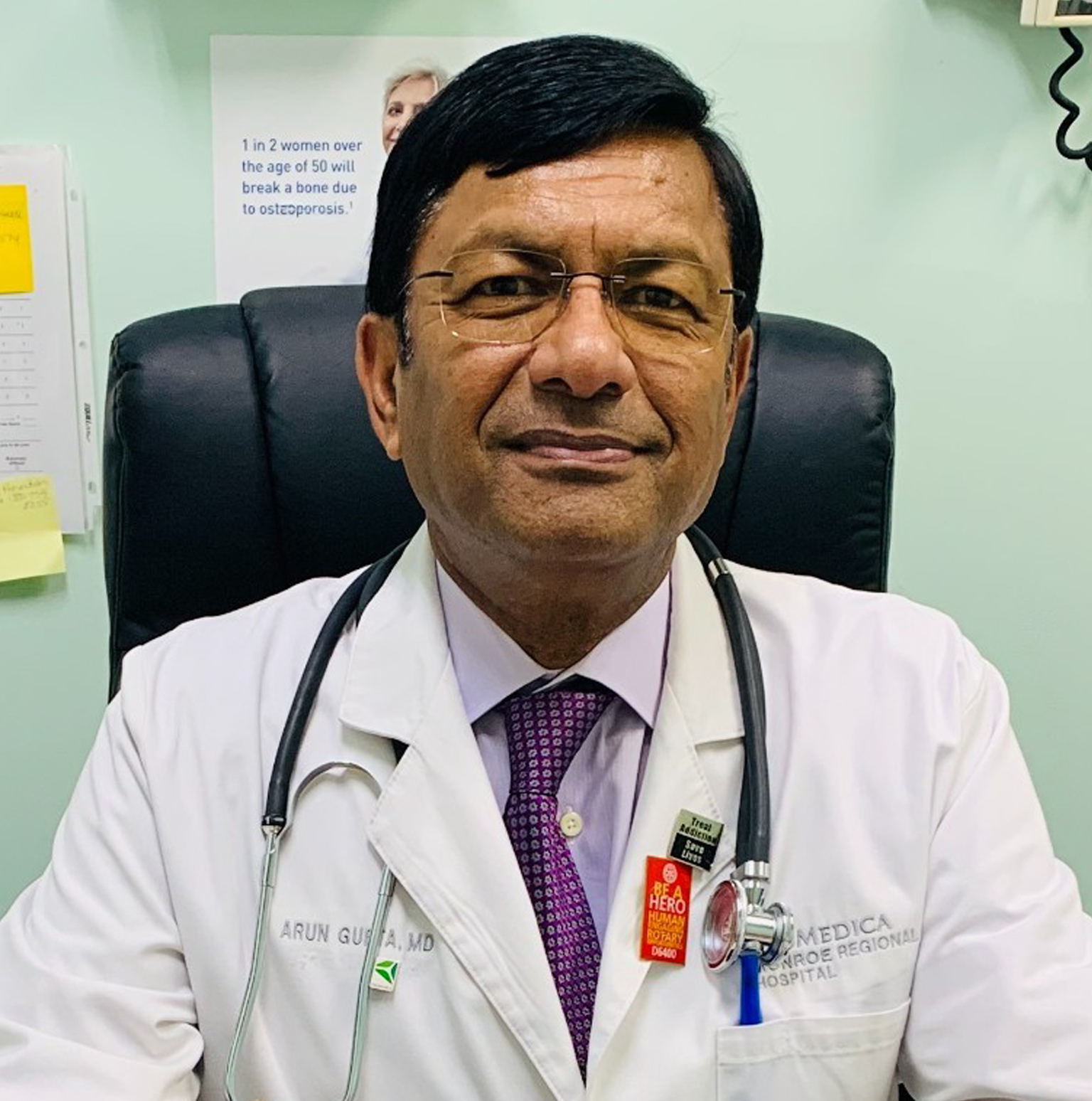 Dr. Arun Gupta
Dr. Gupta is the author of the highly acclaimed new book, The Preventable Epidemic: A Frontline Doctor's Experience and Recommendations to Resolve America's Opioid Crisis. He recently formed the SOS Serious Opioid Solutions Foundation, a non-profit focused on resolving the opioid crisis. You can visit his website at DrArunGupta.com.
Read More
Dr. Arun Gupta works as an addiction doctor and primary care family physician and has practiced for the past thirty-seven years. He is certified in Addiction Medicine with the American Society of Addiction Medicine (ASAM) as well as a Certified Medical Review Officer.
Dr. Gupta did his pre-med in 1973 and practiced as a physician there until he came to the USA, where he continued his medical residency at Michigan State University. He is currently affiliated with ProMedica Regional Monroe Hospital.
Over the years of treating addiction patients, he has seen firsthand the devastation and heartbreak caused to their families and has a passion for stopping the Opioid Crisis that is claiming so many lives in our country. He is a member of Rotary International and Chairman Rotary of the North American Rotary's Medication Treatment Action Group. He was invited to speak at the Rotary International annual meeting in Houston (TX) on June 6th along with Kalyan Banerjee, past RI President.
His other affiliations include the Michigan State Medical Society, American Society of Addiction Medicine, the Michigan Society of Addiction Medicine (MISAM), Monroe County Medical Society, the American Society of Lasers in Medicine and Surgery, and the Mercy Memorial Foundation, Trustee Society. He has also served as a board member of Meadow Montessori School, in Monroe.
His research includes Phase II, investigating (IRBs) for treating addictions using. laser acupuncture for smoking, weight, stress, alcohol, and drugs, and he is a highly sought-after speaker, having given more than 500 educational talks on addiction since 2008. He enjoys teaching and regularly has medical students, NPs, and PAs rotate through his practice.
He has been married for 41 years. They have 3 grownup children. They are all physicians.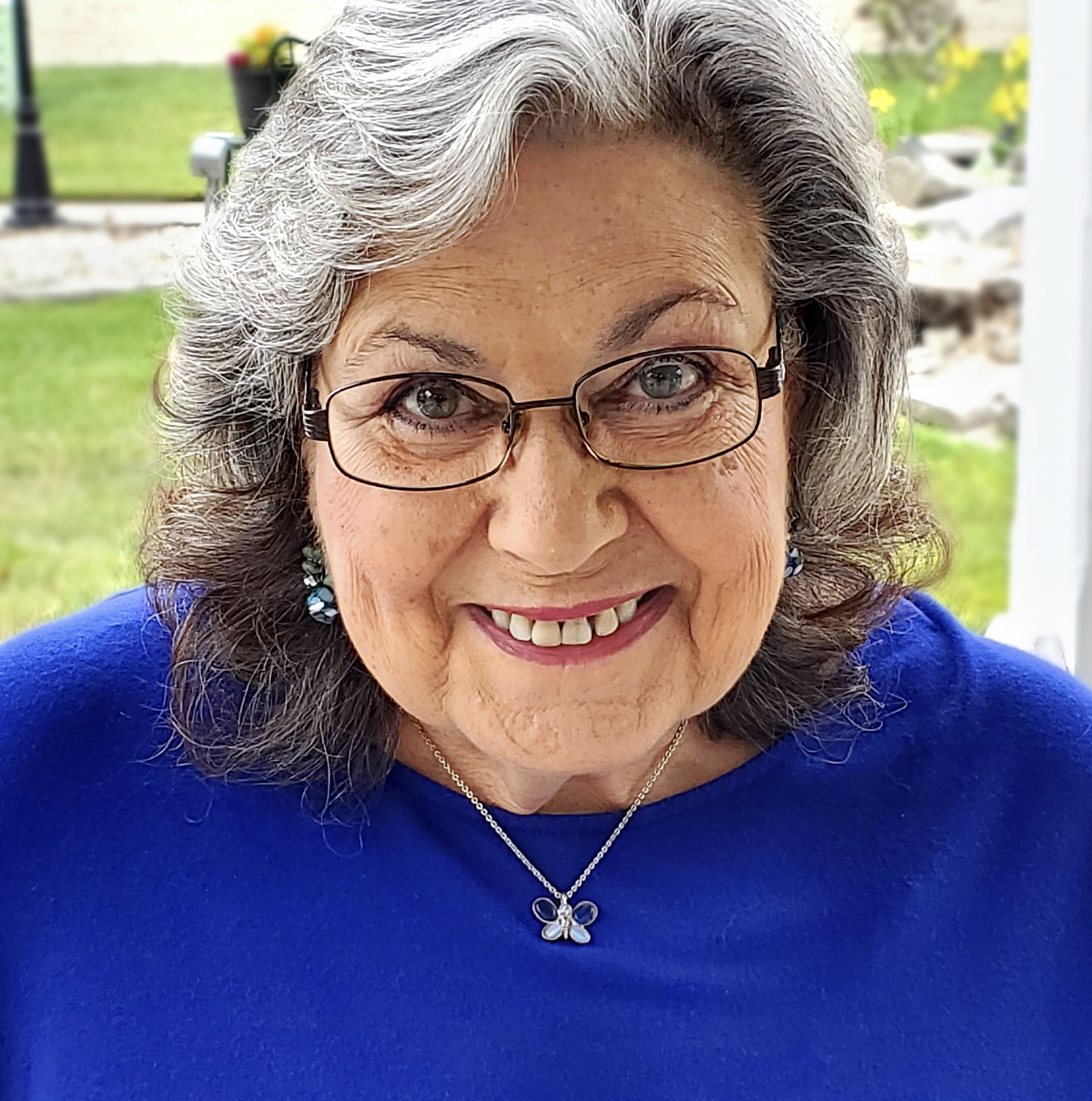 Joyce Harvey
Joyce is the author of Open to the Moment: 25 Heartwarming Travel Stories, Swan Lessons: A Bereaved Mother's Story of Courage and Discovery, I'm Fine … I'm With the Angels, an illustrated children's book on dying and life after death, and the author of How Do You Grow a New Heart.
Read More
Joyce is also a contributing author for Chicken Soup for the Unsinkable Soul, Chicken Soup for the Grieving Soul and Chicken Soup for Recovering Soul: Daily Inspirations, all by Jack Canfield and Mark Victor Hanson.
She is a motivational and inspirational speaker, facilitator and writer. She is a member of the Screen Actors Guild/American Federation of Television and Radio Artists, The American Legion Auxiliary and American Gold Star Mothers.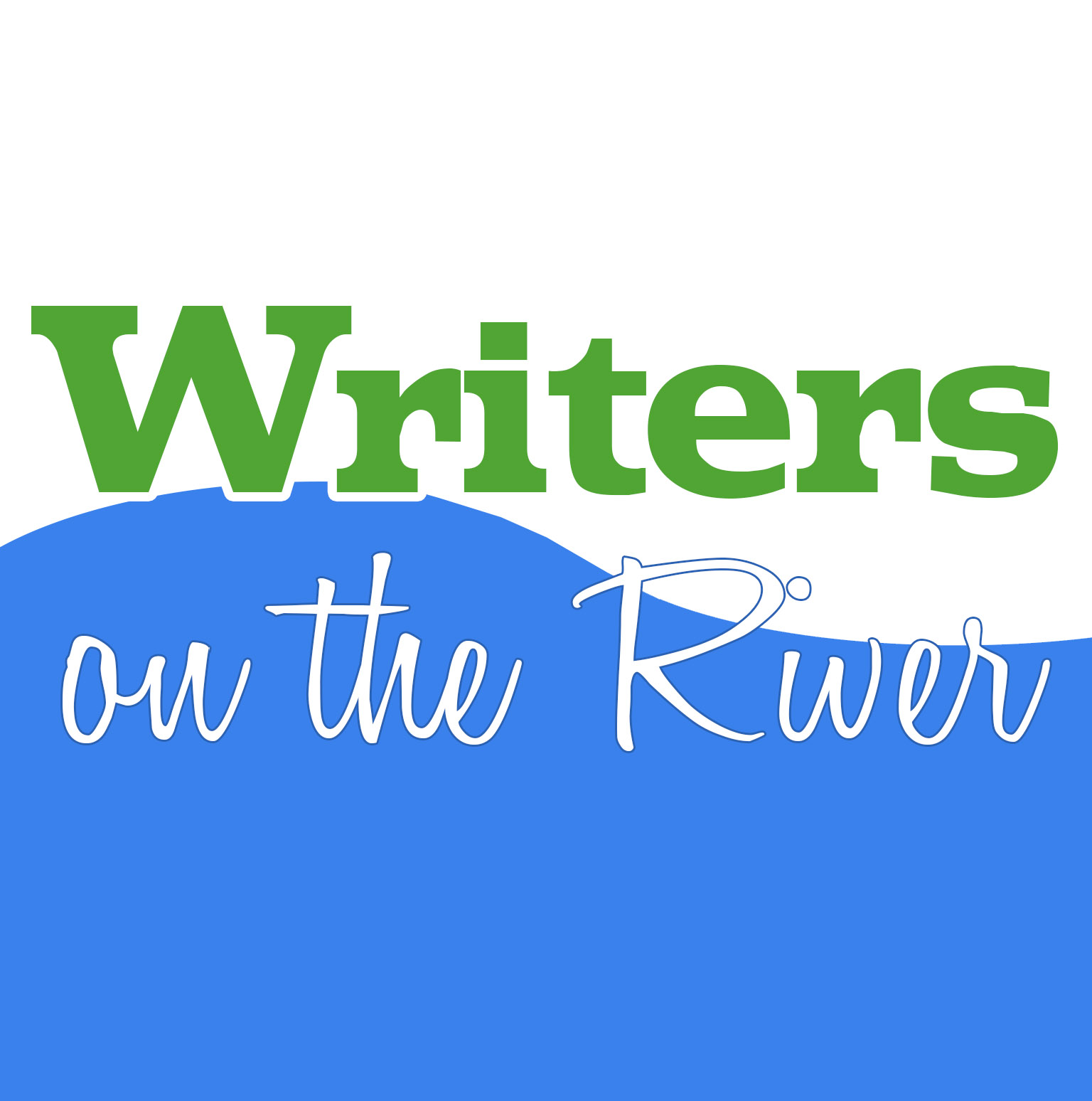 Jeri Holland
Combining a lifelong love of American history with an avid interest in the paranormal, Jeri Holland has written several books exploring the convergence of local history and ghostly lore within her home state of Ohio. She is the author of Haunted Monroe County, Michigan, and strongly believes that the study of the paranormal naturally pairs with the study of local history.
Read More
Jeri has dedicated passion, time, knowledge, and immense effort to the pursuit of compiling and documenting the treasured past. She has spent countless hours pouring over both her own family history, as well as studying important historical events that have defined her hometown of Cuyahoga Falls, Ohio, Likewise. Jeri has spent many hours investigating things that "go bump in the night," be it in dark woods, in two-hundred year old battlefields, or in run-down sanitariums and prisons. J
eri Holland is Founder and Director of the Cuyahoga Valley Paranormal group. Over the last 25 years, Jeri has provided paranormal classes at the Quirk Cultural Center in Cuyahoga Falls. She has also worked hand in hand with the Cuyahoga Valley Scenic Railroad to help offer both historical and ghostly train adventures to the public. Additionally, she has spent decades sharing her paranormal investigative experience and her knowledge of local history by organizing community events such as tours, scavenger hunts, and hikes. Most recently, Jeri has set her sights on the study of the local history, legend, and lore of Southeast Michigan. Her goal continues to be to impart the fact that the world is far more mysterious than what initially meets the eye. She also doesn't mind the goosebumps readers receive from reading her books.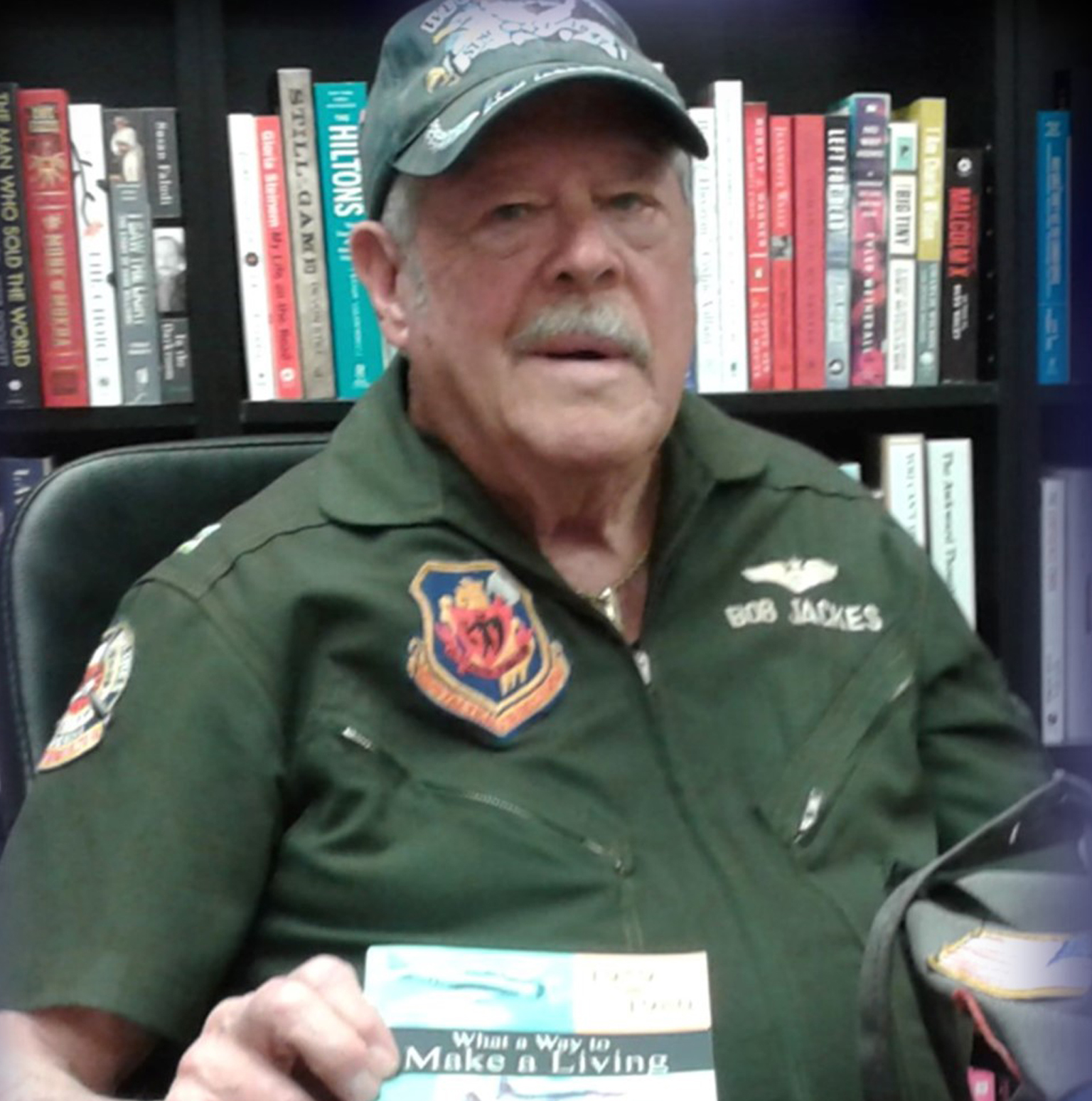 Franklin R. Jackes
Franklin R. Jackes is the author of What a Way to Make a Living, an autobiography of living a boyhood dream of flying airplanes for almost twenty years.
Read More
What a Way to Make a Living tells the thrill of leaving the ground for the first time to long hours of missions to the North Pole crossing the Pacific Ocean twice to having a burning fighter bomber out of North Vietnam. For 6,875 hours, this intrepid airman "cheated death and defied the law of gravity" and never had a bad day doing it.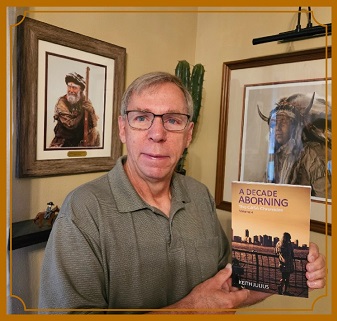 Keith Julius
Keith Julius is the author of Remorse By Degree, as well as The CASA Chronicles series. His most recent publication, A Decade Aborning is the fourth volume of The CASA Chronicles.
Read More
Drawing from nearly a decade of personal involvement working with troubled youth, author Keith Julius creates intense stories that pull readers into an emotional landscape of hopes, fears, and brutal realities.
Growing up in a large family, and raising two sons of his own, Julius has always had a compassion for children. Realizing not everyone has the stability he's been able to create for his own family, it has become his mission to provide a voice for the children in our society who need it the most. This led Julius to discover the CASA program. Founded in 1977, the program enlists volunteers to represent children in cases of child abuse and child neglect. CASA volunteers – Court Appointed Special Advocates – work closely with families to assure the children in these traumatic situations are placed properly and are well cared for.
In 2015 Julius released his first novel, the suspense thriller REMORSE BY DEGREE. This was followed by his series "The CASA Chronicles," which currently stands at four volumes, including the 2023 release A DECADE ABORNING. Each book focuses on a different family struggling with some of society's most challenging issues, including addiction, mental illness, human trafficking, teenage suicide, and childhood trauma.
Though his books are fiction, the writing brings a compassion and understanding to the stories that can only come from personal experience. These realistic portrayals allow the reader to join with mothers and fathers, and of course the children involved, as they face life's adversities. The author invites you to share in their triumphs, and sorrow in their failures, as they confront their struggles with dignity, determination, and the promise of a better future for their children.
You can find more at https://www.keithjulius.com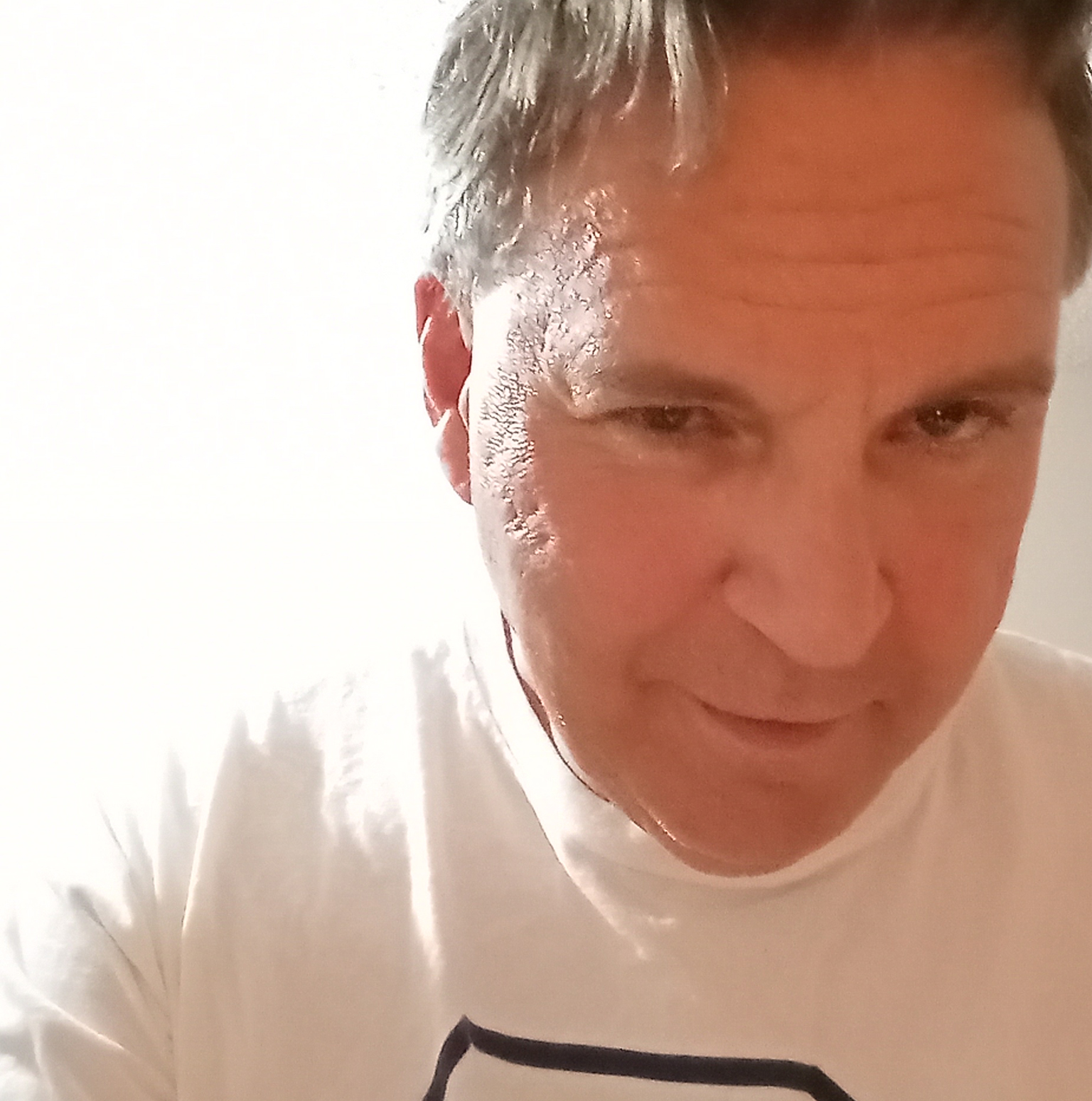 David Kiluk
David Kiluk is the author of Diamond Eyes Makes His Mark, his first novel published by Page Publishing.
Read More
The author holds a B.A. in psychology from the University of Michigan and a M.A. in Education from Saginaw Valley State University. He worked with troubled youth in Orlando, Florida and taught grades K through 8 in the metro Detroit area for thirteen years, where he especially enjoyed reading aloud Newberry Award winning books. He received a certificate in fiction writing from the Institute of Children's Literature in Connecticut.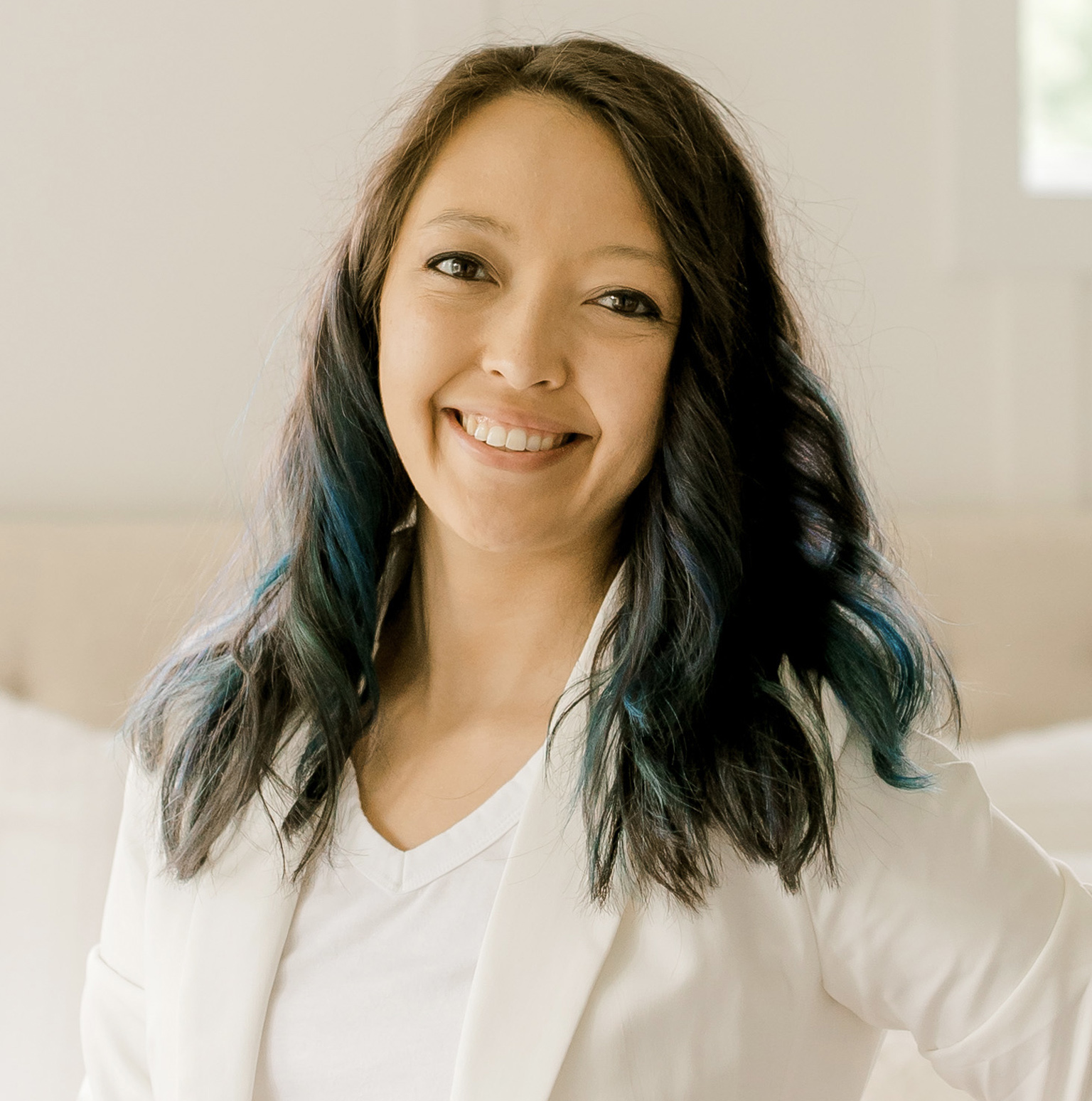 Amanda Liford
Amanda Liford is the author and illustrator of Feeling Monsters. She loves to create experiences that empower and build character for all who enjoy her books.
Read More
Amanda is also a business owner in Mid-Michigan.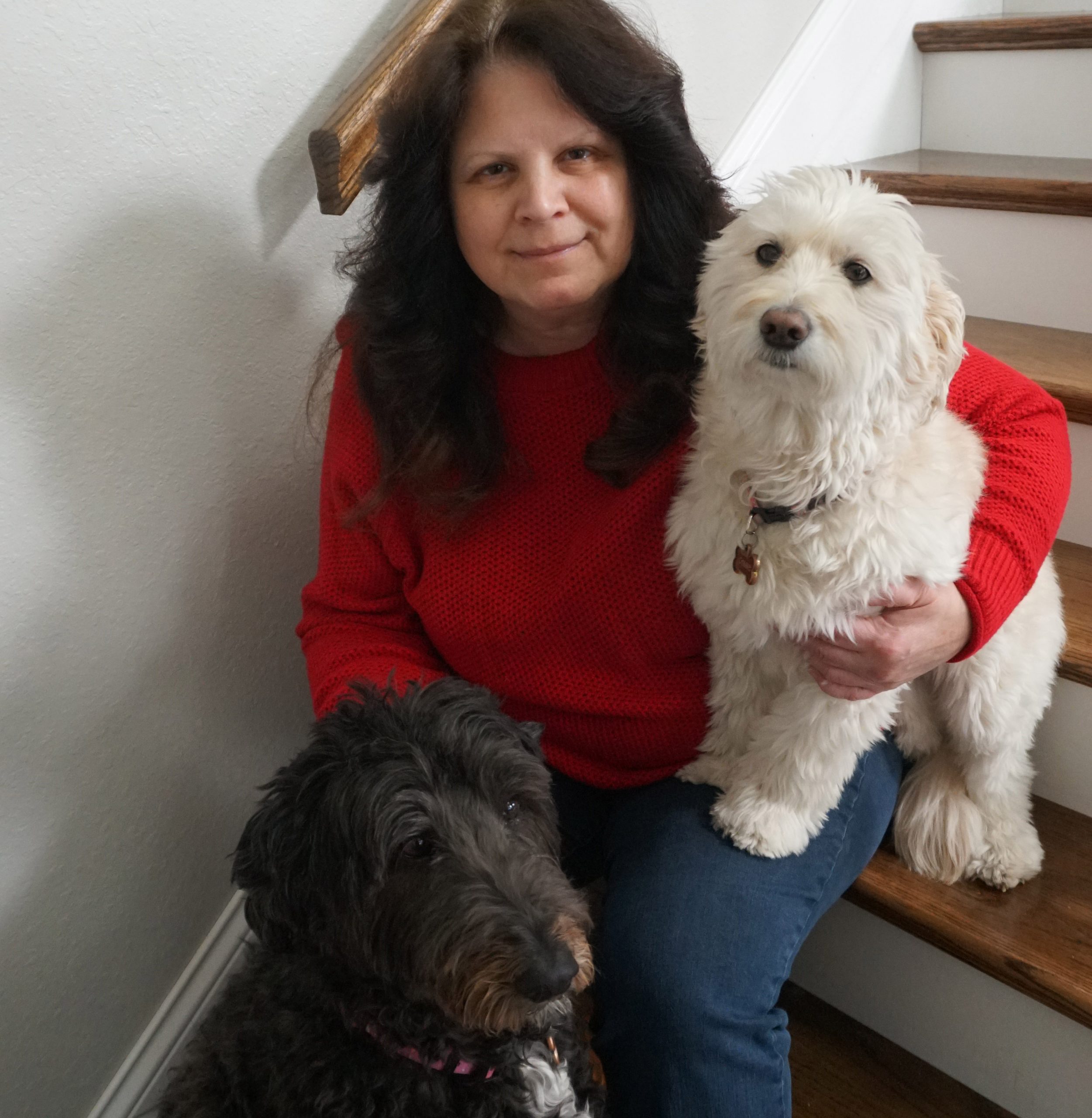 Shawna Lynn Mazur
Shawna Lynn Mazur is the author of Hidden History of Monroe County, which takes readers for a trip through little-known and forgotten parts of Monroe County's past. Shawna lives in Carleton, Michigan, with her husband Joseph and their two dogs.
Read More
Shawna Lynn Mazur was born and has lived in Monroe all her life. In fact, she grew up on the battlefield. Like many residents, she did not know about the battles until her son Tyler, at that time twelve years old, asked her to take him to the visitor center, which was run by the Monroe County Historical Museums at the time. It was only a matter of weeks before they both signed up to be volunteers in 2006. In 2007, Shawna was hired by the Monroe County Historical Museums. Having a bachelor's degree in history and literature, she was thrilled to be employed in her field. Shawna's love of history, research and writing led her to write numerous articles for the museum's newsletter. She also had an article published in Michigan History Magazine and the Little Big Horn Associates newsletter, as well as the local newspaper. She also researched and ran the museum's popular Lantern Tours program for four years. She has edited a number of other authors' books as well. When the National Park Service took over the battlefield, she was fortunate enough to be hired and became an interpretive ranger. She contributed to growing the park and developing some of the park's interpretive programs, publications and curriculums. Having worked for the River Raisin National Battlefield Park for eleven years, she is currently the administrative assistant and retains the position of ranger. She recently researched and wrote a book for the park about tracing the remains of the Kentucky volunteer militia soldiers who did not survive the River Raisin battles. She is currently a member of the Monroe County Historical Society. Shawna lives in Carleton, Michigan, with her husband, Joseph Mazur, and their two dogs, Callie and Cassie.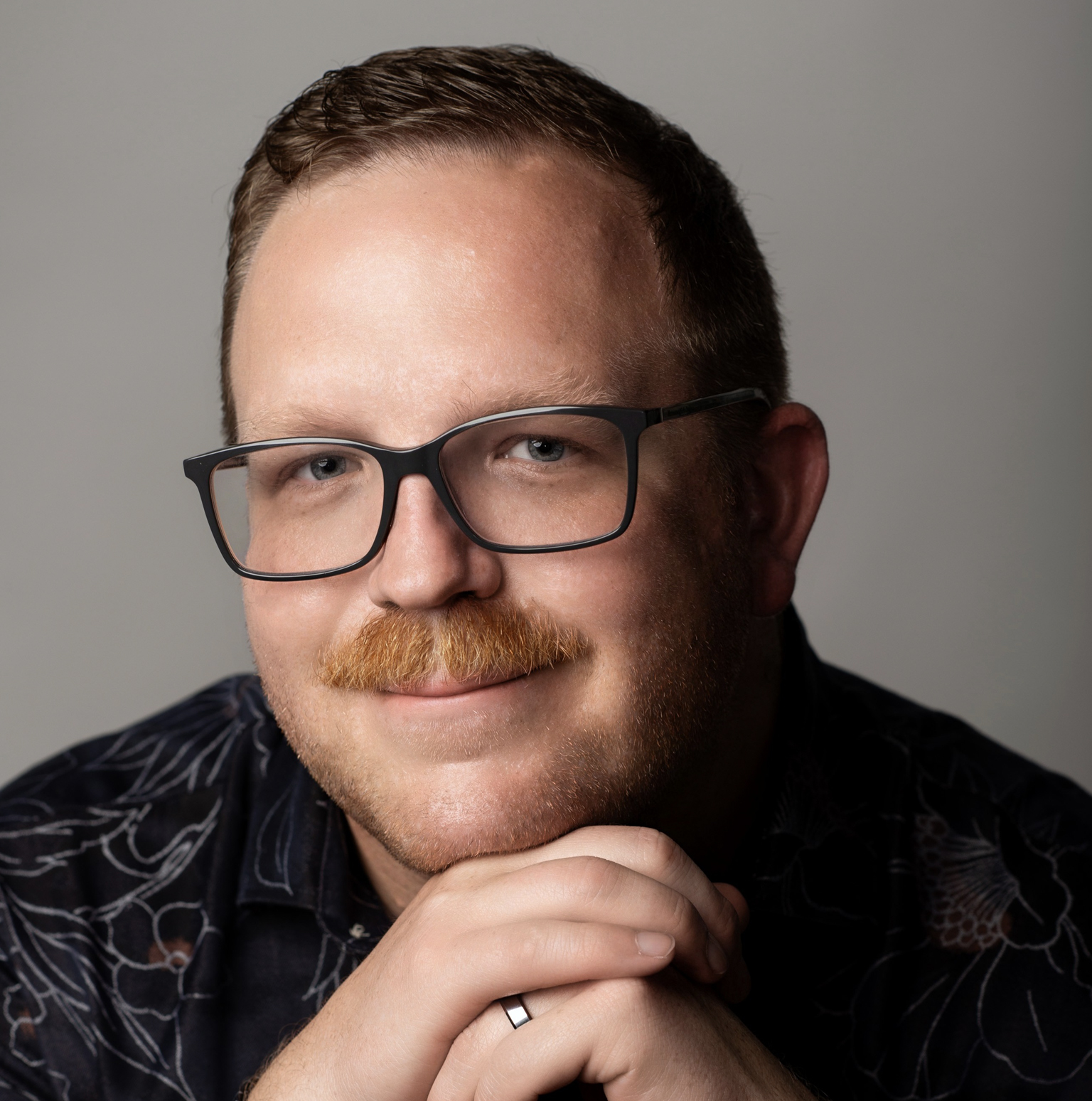 Jeremy McGarry
Jeremy McGarry is the author of Karter: The Return of the Realm Keeper, the first volume of the Realm Keeper series.
Read More
From the author:
"I would like to let you know that I grew up struggling with several learning disabilities, and now learning how to overcome a long journey of dyslexia. Today, it is my pleasure to bring you the first volume of the Realm Keeper series."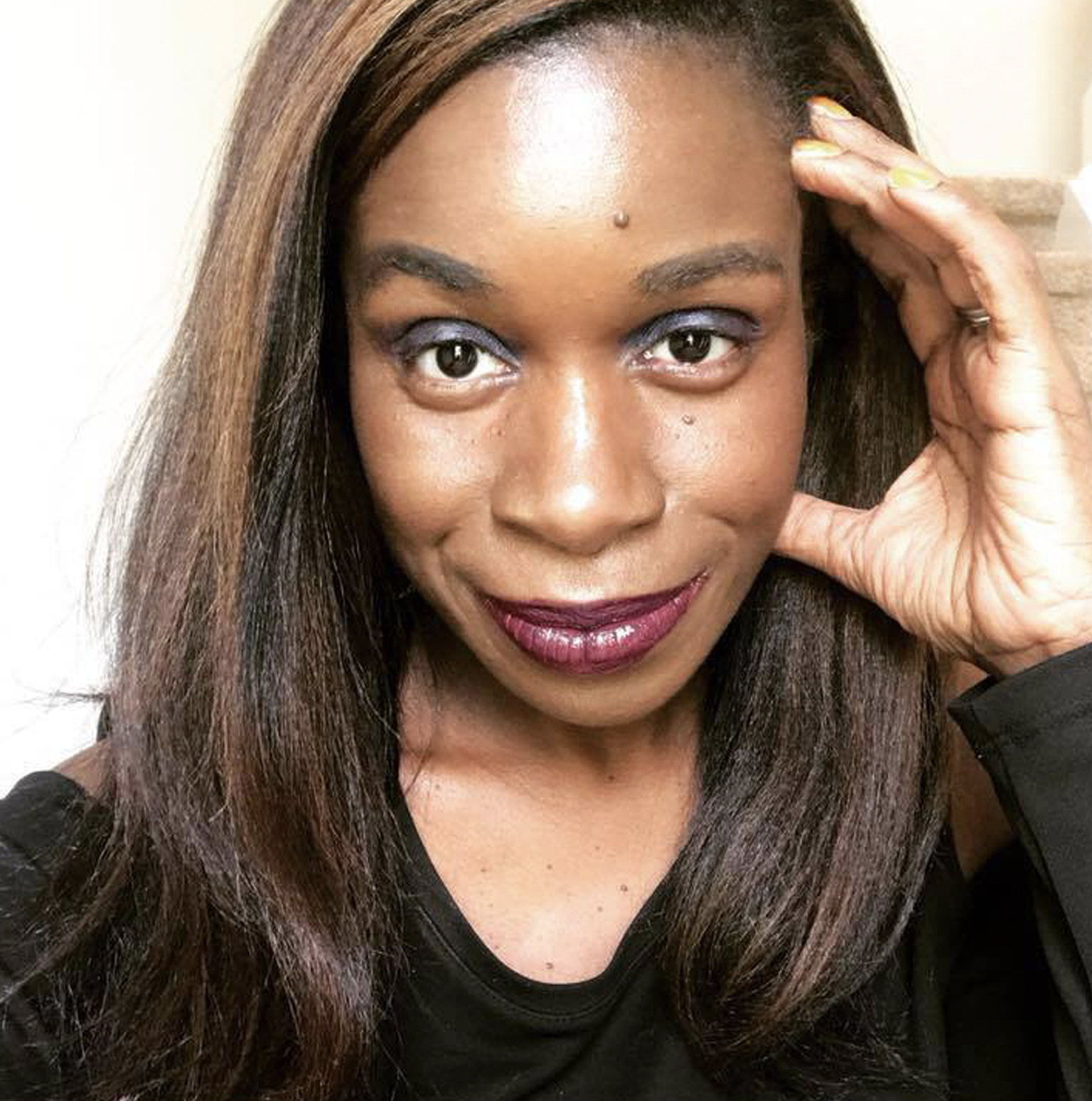 Tara Michener
Tara Michener is an award winning author of seven children's books that range from early reader to YA, including I'm Just O.K. and Summer Camp Survival.
Read More
Tara has a B.A. Degree in Journalism & Public Relations; M.A. in Counseling w/a specialization in child adolescent therapy, relational aggression, & grief modalities. She founded Students Against Bullying to bring action & awareness to relational aggression in the class/campus. She founded Professionals Against Bullying to navigate workplace bullying & to offer advocacy, education & support. She also obtained her Registered Yoga Teacher Training Certification 200 from Yoga Alliance in an effort to offer wellness in various forms to those that seek coping skills. Tara founded Michener Associates Counseling Center for those seeking therapy & clinical solutions as well as those who are in need of yoga, mindfulness & psycho-educational support. Her programs include school author visits she also offers Beyond the Author Visit Modules for schools who are interested in a cohort style of engagement that includes social emotional, literacy & pro-social development w/an emphasis on Relational Aggression & Anti-Bullying.
Tara is a TEDx Speaker & has extensive experience in Library Policy & Bylaws. Tara Michener has spent eight years as a trustee in a major library system where she was Past President & founded that library's Diversity Equity & Inclusion Committee. She has presented & created content resources for Library of Michigan, Michigan Library Association, Public Library Association Conferences, United For Libraries, New Jersey Trustee Institute & more. Tara Michener is a Past E&I Chair of SCBWI-MI & current Founding Steering Committee Member of the SCBWI Impact Legacy Fund. In this role she has contributed to literacy projects w/Hospitals Library Mini Grants, Little Libraries & more. Tara is the Mental Health Sub-Committee Chair for this group & the Lead for the Books About Bullying Project that creates access & resources to mental health professionals, Media Specialists, Librarians & caregivers to create connections w/Children's Lit & mental health. Tara has presented nationally as the Equity & Inclusion Moderator for The SCBWI Annual Conference E&I Social Hour Break-Out Sessions both for the California Virtual Conference & the New York City Virtual Conference. She is a Mental Health contributor for Prevention Magazine, Medium, Metro Parent, Pink & Blue Magazine & WDET. Tara is a contributor for EveryLibrary. Tara is on the Oakland University Alumni Association Board of Directors. Tara has been featured in various media outlets such as Publisher's Weekly, Essence Magazine, CW50, TV20, & PBS. Tara is a two-time winner of the Salute to Diversity Award by Corp! Magazine, Madonna University's Outstanding Young Alumni Award Winner, Oakland University's Keeper of The Dream Scholar, Oakland University Leadership in Diversity Award Winner, Oakland County Executive's Elite 40 under 40, Best of #michbusiness one person wonder award winner, & Oakland University Outstanding Young Alumni Award winner.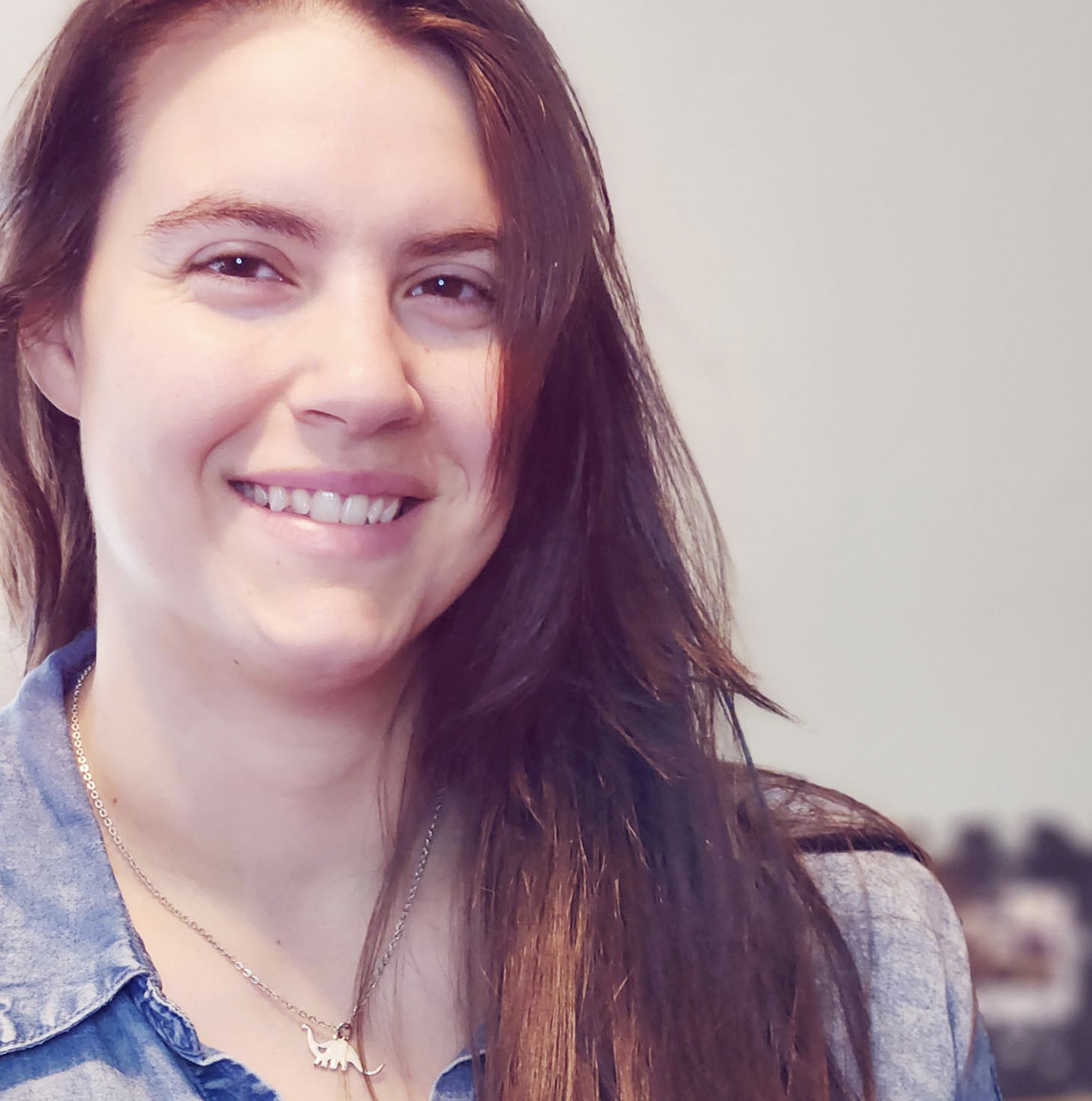 H.H. Miller
Halah Miller is the author of Grave of Brothers and the Idun Trilogy.
Read More
H. H. Miller was born and raised in Toledo, Ohio. She discovered her passion for art and storytelling while in school and began self-publishing her own manga-style graphic novels. After spending four years abroad in Japan teaching English, she returned to her roots and picked up a new writing project, the Idun Trilogy, as a full-fledged novel series.
When not writing, she enjoys dabbling in all sorts of different creative projects, from crochet and sewing to digital art and videos. Every year, she co-hosts Createathon, an online community event to inspire creativity with various prompts and challenges. She currently lives with her husband, Terry, and loving Mastiff, Atreyu.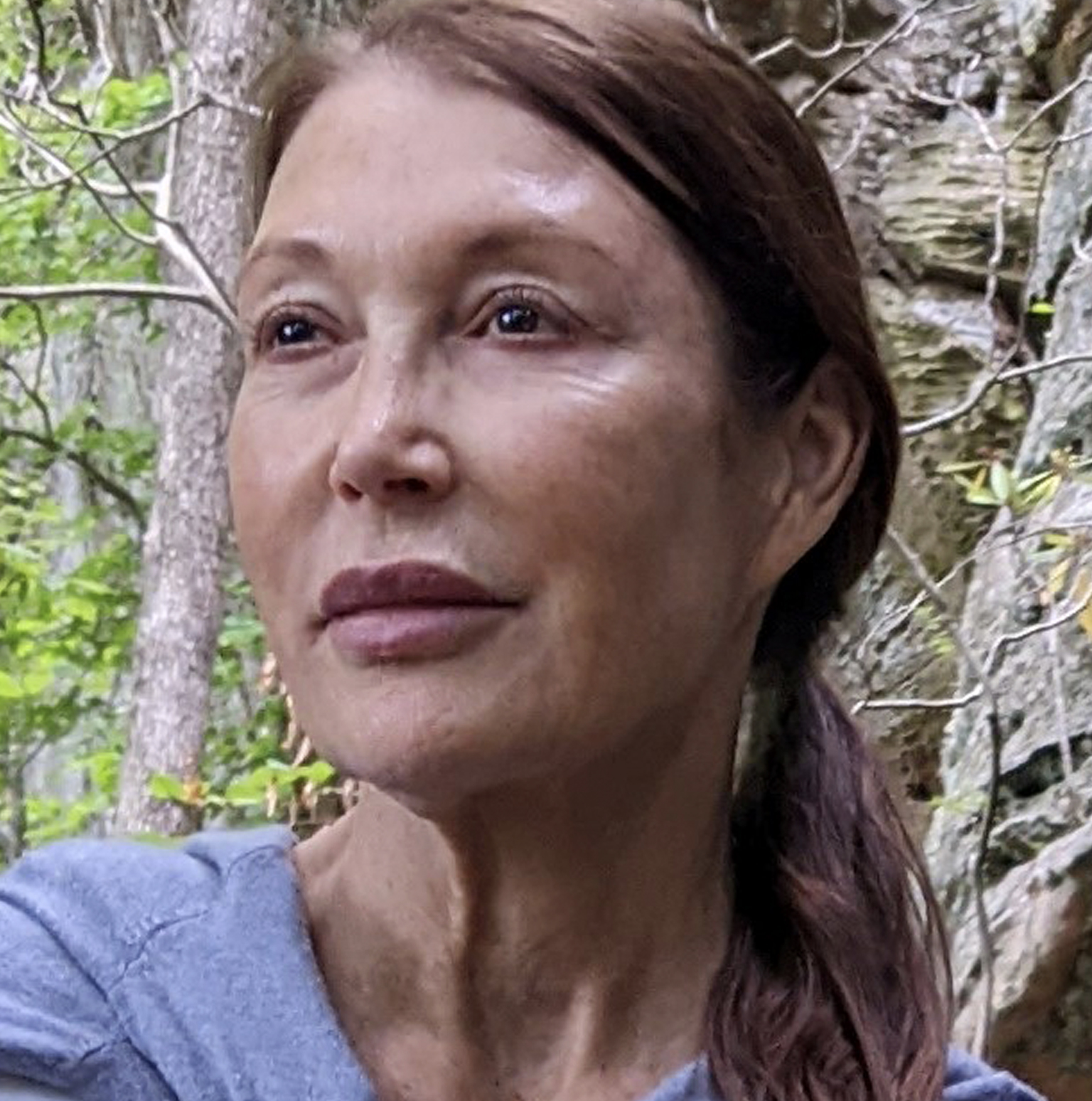 Cynthia Olsen
Cynthia Olsen is the award winning author of The Home for Friendless Children, winner of the New York City Big Book Award for 2023, and Old Crabby Turtle, winner of the Gold Mom's Choice Award in 2022.
Read More
C. L. Olsen is also a designer, and an avid hiker. She lives in Bolles Harbor, Monroe, Michigan.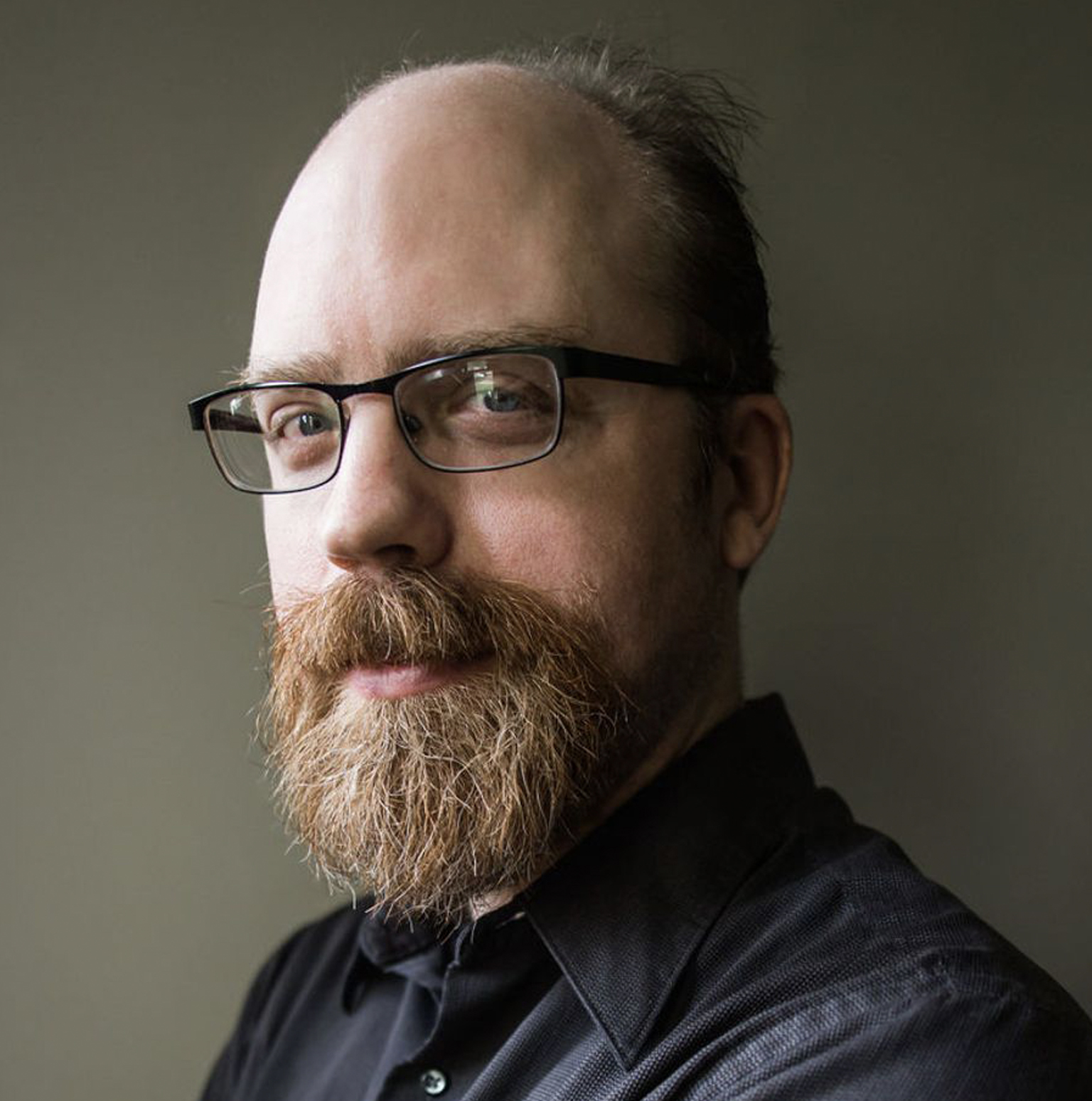 Brandon Robinson
Brandon Robinson is the author of Fallen into the Shallow: Sirens and Seers.
Read More
Over the last decade, Brandon Robinson has been several things. A hobby game board designer. A video game addict. A semi-professional pianist with music on Spotify. Schizophrenic. Some of these aspects of his identity will be life-long, some of them are fleeting (right now he's got video games down to two hours a day, small victories). Recently, he had his first novel published, and now he is an author. So, to his struggles of balancing game mechanics, killing digital monsters, finding beautiful chord progressions, and occasionally wrestling with delusions, he can add things like conquering writer's block (again), seeing the value in criticism, and knowing the joy of finishing a book.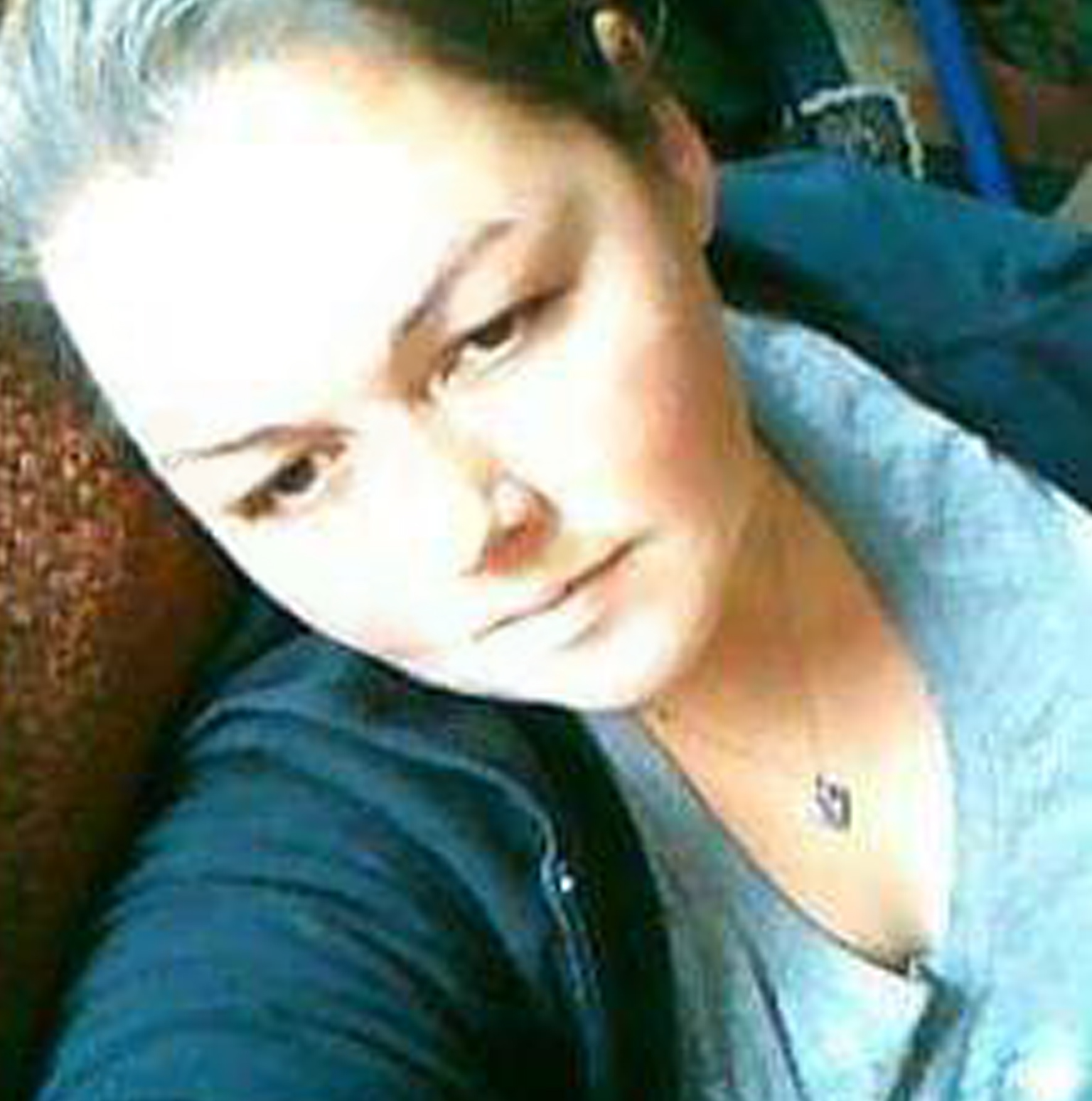 Jen Shaffer
Jen Shaffer is the author of A Reason to Live and And Save My Soul.
Read More
Jen has been a voracious reader from a very young age. Then, she discovered a love for writing and the stories in her head started pouring out. Who doesn't love a good romance? You know what else she loves? A happily ever after. And who doesn't?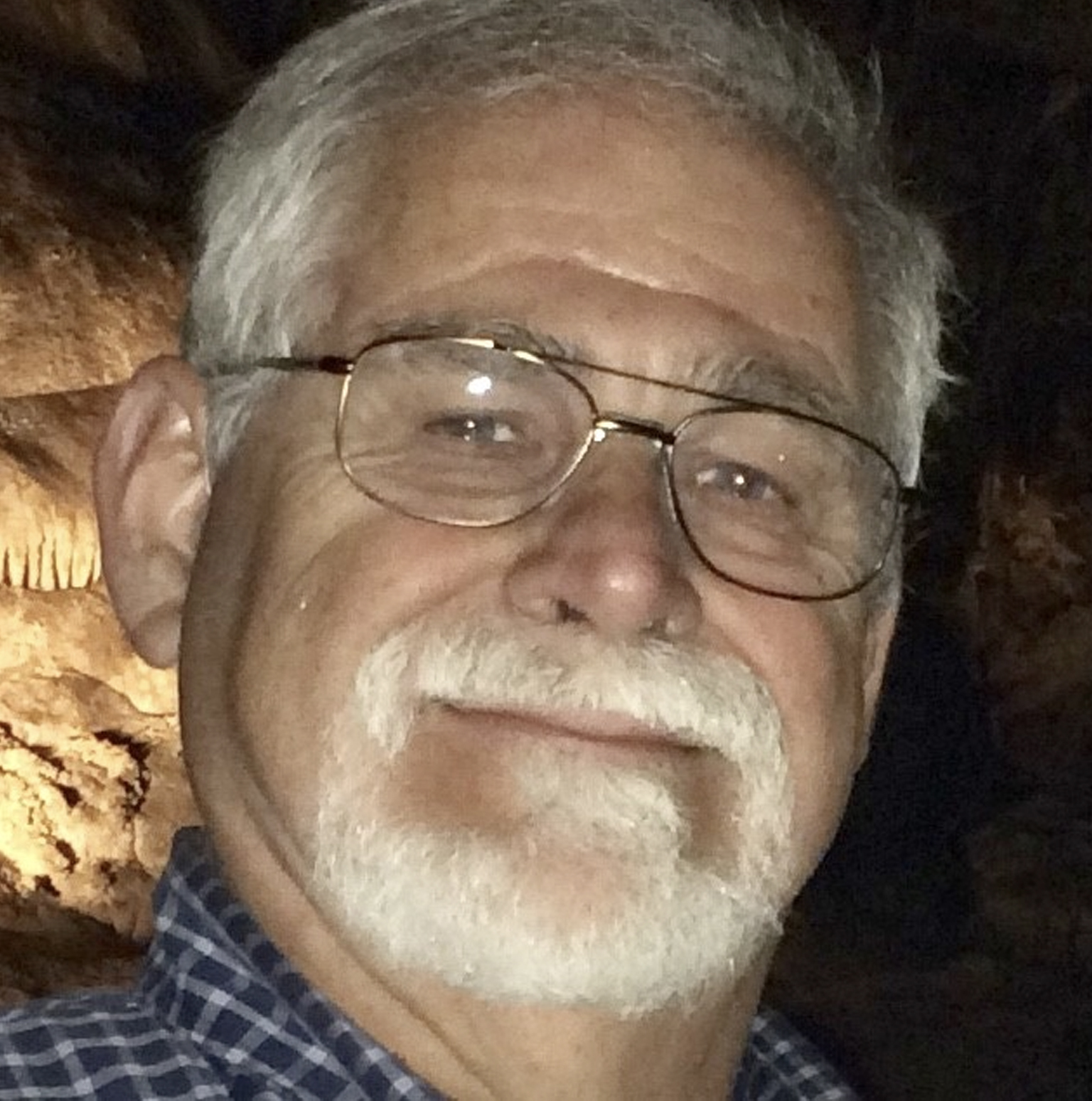 Tim Shannon
Tim Shannon is the author of A2 Death Knell and The Hole Story, both part of The Murphy Mysteries series.
Read More
From the author:
"I started my police career as a Auxiliary Police Officer in Ann Arbor, a Reserve patrolman in Belleville and Part time Patrolman in South Lyon, Mi. Concurrently, I worked at the University of Michigan Department of Public Safety and was one of the original police officers working 29.5 years as a mid level supervisor. I spent 18 years conducting criminal investigations and was a designated hostage negotiator andofficiated 3 department funerals.
In addition, I taught Police Ethics and Tactical Communication at the Washtenaw Police Academy for 10 years and was a debriefer for the Washtenaw County Critical Incident Stress Management Team (CISM) for approximately 20 years. At the University Police, I acquired the yoke of Sergeant and was one of three in the Detective Bureau. We supervised other cops but had a case load of 40-50 crimes to investigate including assaults, car thefts, frauds, embezzlements, rapes, robberies, and the rare homicides among a population of 70,000.
I retired and worked as a private investigator for 2 years prior to entering the mental health profession where I currently works part time as a state licensed mental health therapist in my own practice.
Along the way I acquired my Associates Degree in Criminal Justice, Bachelors Degree in Human Resource and Masters Degree in Pastoral Counseling."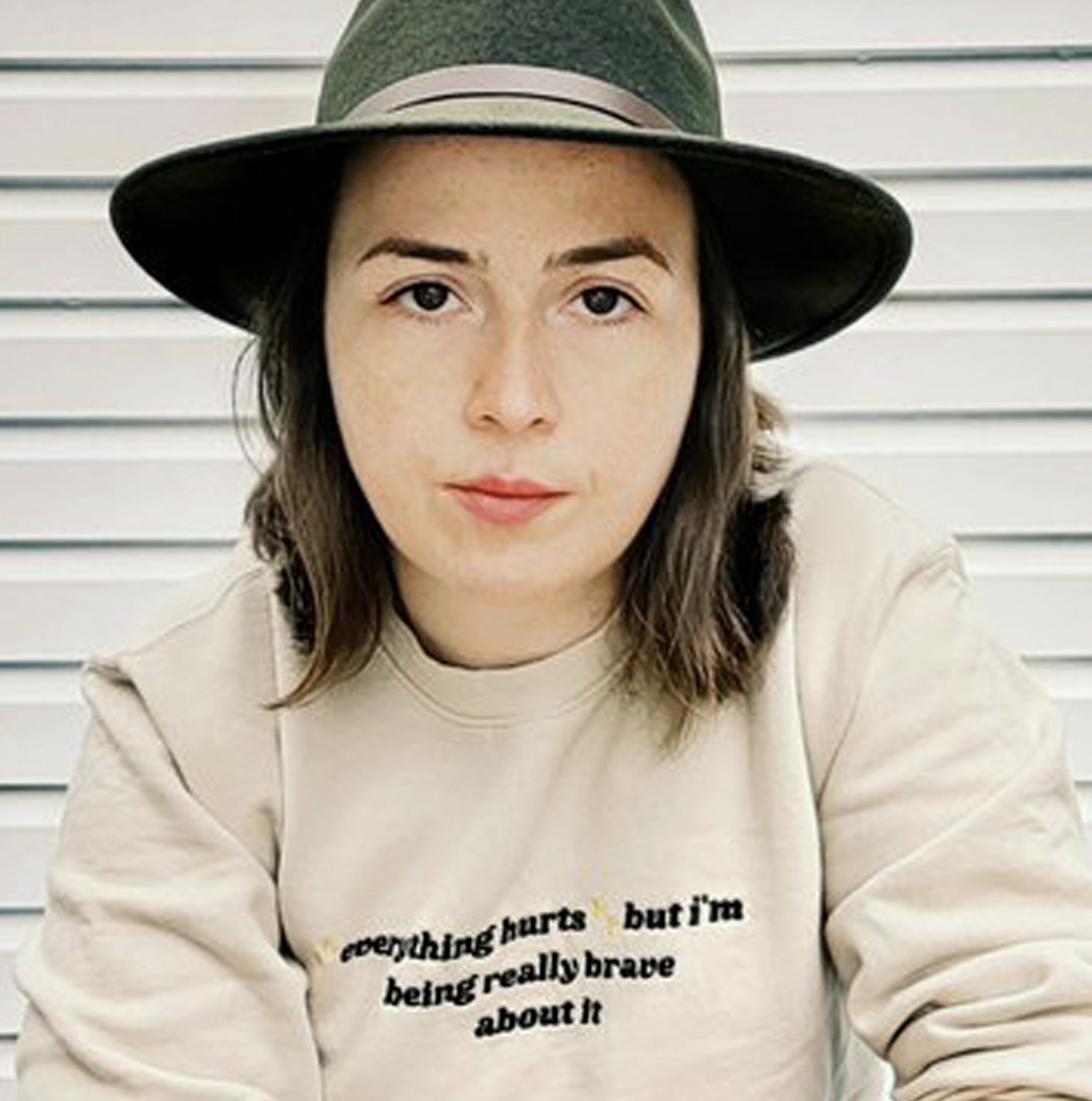 Lannie Stabile
Lanie Stabile (she/her), a queer Detroiter, author, and poet. Her debut poetry full-length, Good Morning to Everyone Except Men Who Name Their Dogs Zeus, was published in 2021 by Cephalopress. Her fiction debut, Something Dead in Everything, was published in 2022 with ELJ Editions. And her newest poetry collection, The Inconvenience of Grief, is now out with Animal Heart Press.
Read More
Lannie is the winner of OutWrite's 2020 Chapbook Competition in Poetry and a back-to-back semifinalist for the Button Poetry Chapbook Contest. Lannie was also named a 2020 Best of the Net finalist.
Find her at LannieStabile.com.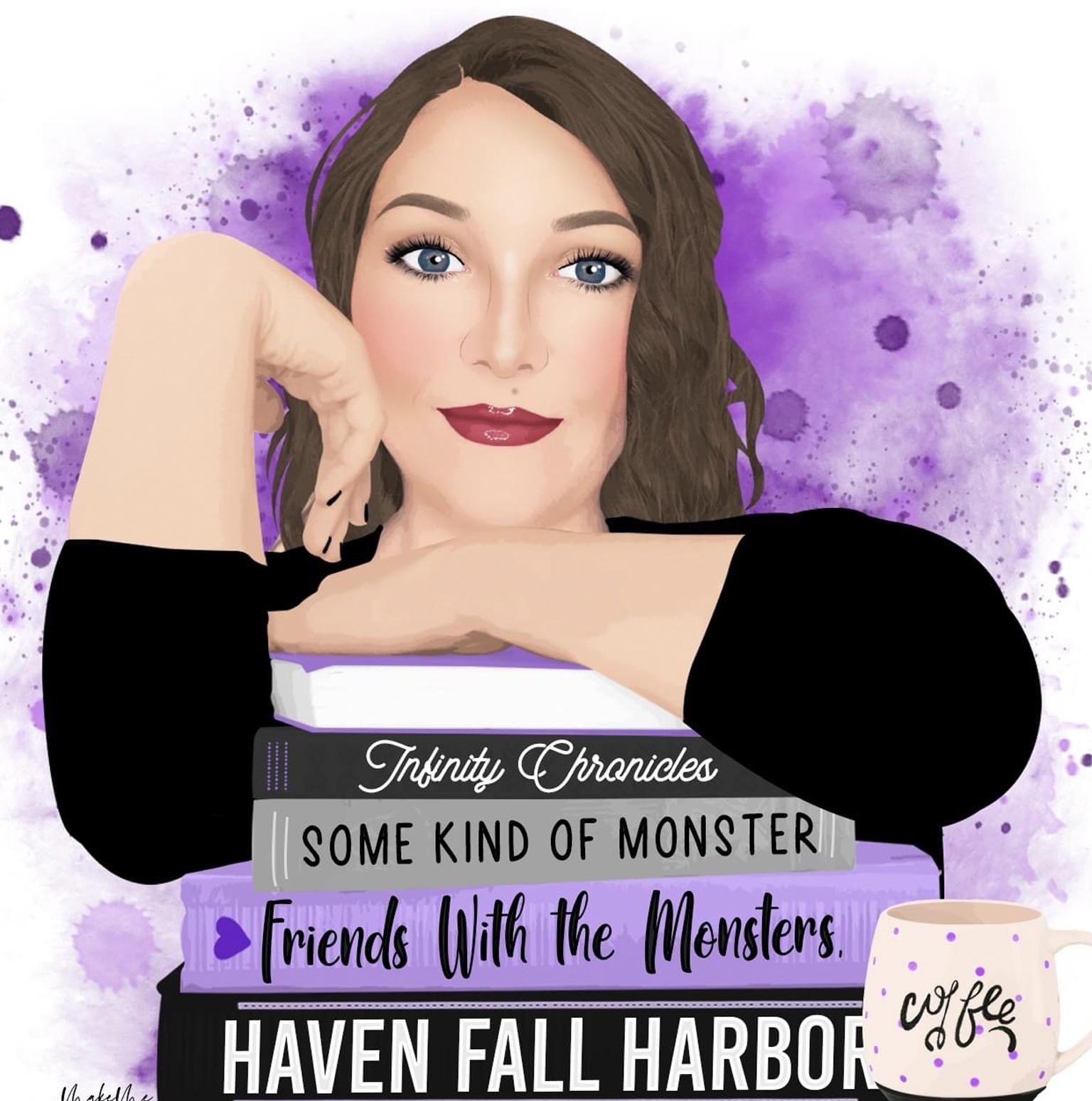 Albany Walker
Albany Walker's passion is writing romance with real characters that are far from perfect, but always seem to find their own happily ever afters. She  is the author of multiple titles, including  Infinity Chronicles, Some Kind of Monster, Friends with Monsters, and Haven Fall Harbor.
Read More
Albany lives in Michigan where she's happily married to her high school sweetheart. She spends most of her time juggling her four children's extracurricular activities, with her nose stuck in a book. When not reading you can find her writing her very own book boyfriends. Albany's passion is writing romance with real characters that are far from perfect, but always seem to find their own happily ever afters.
Contact Albany at: Albanywalkerauthor@gmail.com
Or find her website at: albanywalker.com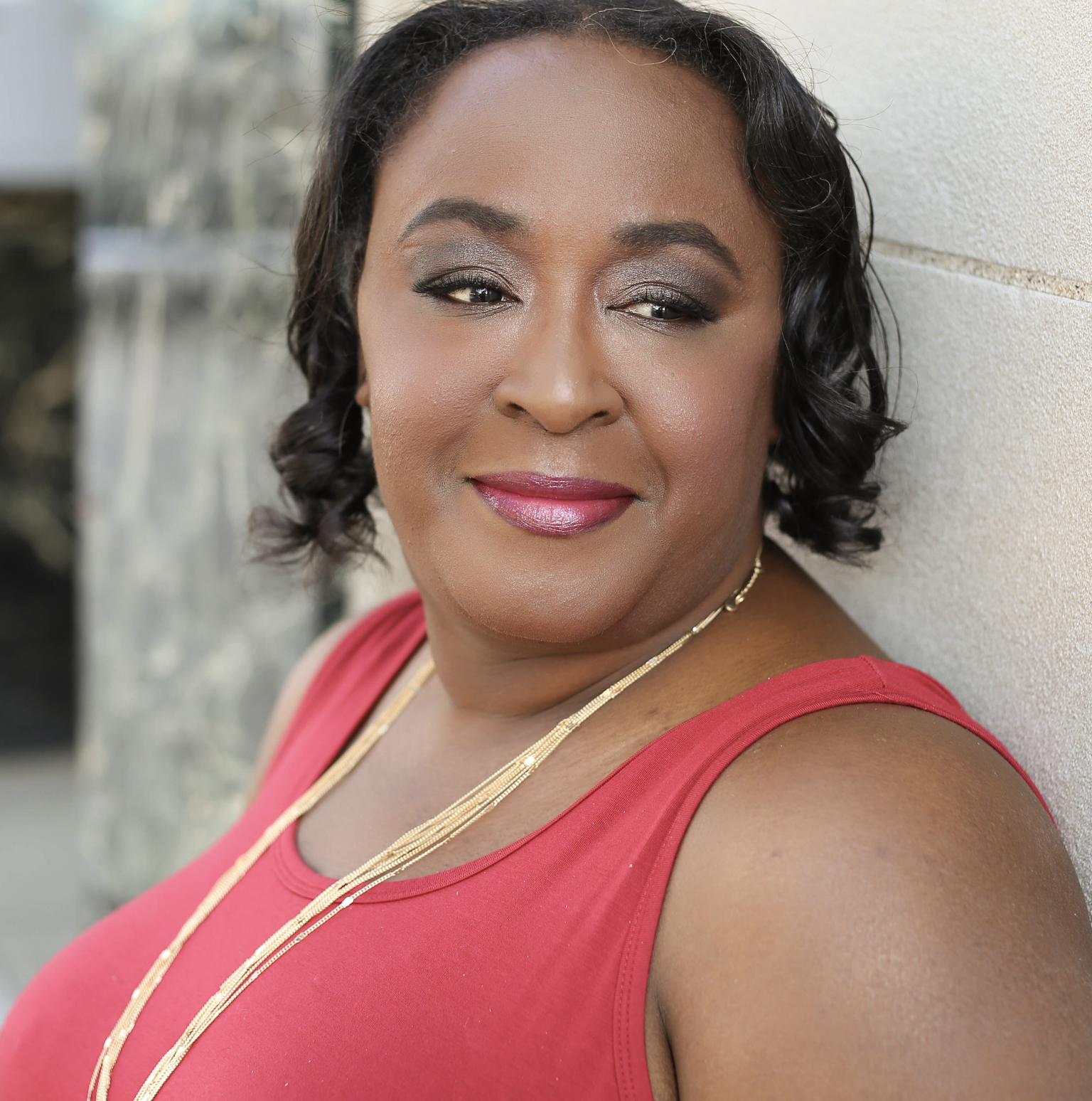 Danni Williams
Danni Williams is the author of Shadows Debt, Shadows Doubt, and Shadows Price.
Read More
Danni started writing during the lockdown out of sheer boredom, and her passion for storytelling hasn't waned since. As a paranormal romance author, she focuses on crafting captivating narratives that feature African-American heroes and heroines. Through her Nightshade Vampires series, Danni explores the enthralling world of supernatural romance, weaving together thrilling adventures and passionate love stories.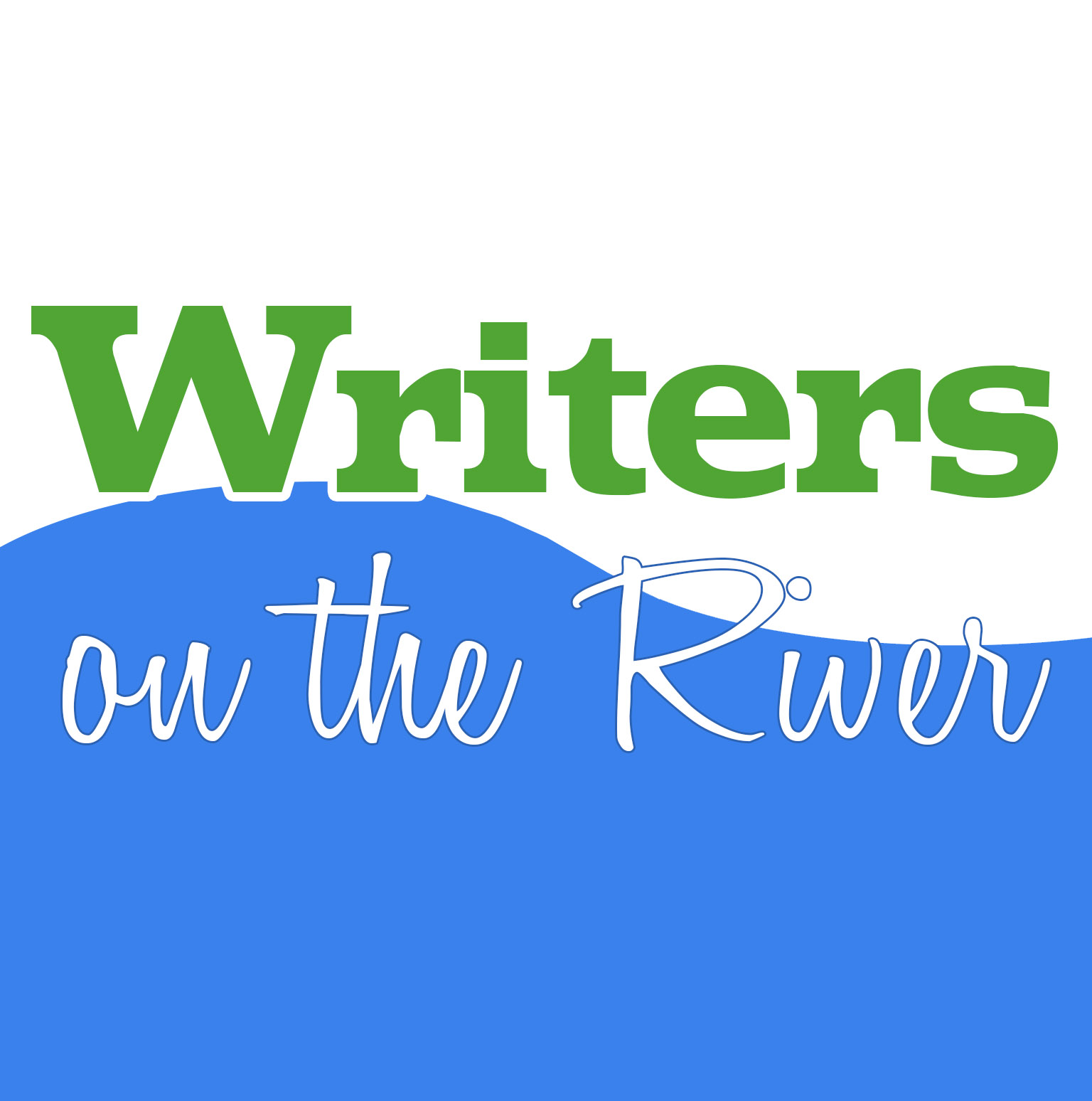 Brenda Ynclan
Brenda Ynclan is the author of Shots from the Joe: A Red Wing Bartender's Tale.
Read More
Brenda Ynclan Grew up in Rockwood, Michigan and always wanted to be a stay-at-home mother. When her plans fell through, she went to work first as a legal secretary and then later took a second job as a bartender. In 1999 she married the love of her life and they currently live in Lincoln Park, Michigan with plans to retire soon.