Sunday, November 13, 2022
From 12:00 pm – 3:00 pm
The event is free and open to the public, held at:
3700 South Custer, Monroe MI, 48161 | (734) 241-5277
On the second Sunday of November, the Ellis Library & Reference Center hosts Writers on the River, a celebration of writers, readers, and books. This unique annual event, held in the Ellis riverside expansion, gives attendees the opportunity to speak to local and regional authors and purchase personalized copies of their works.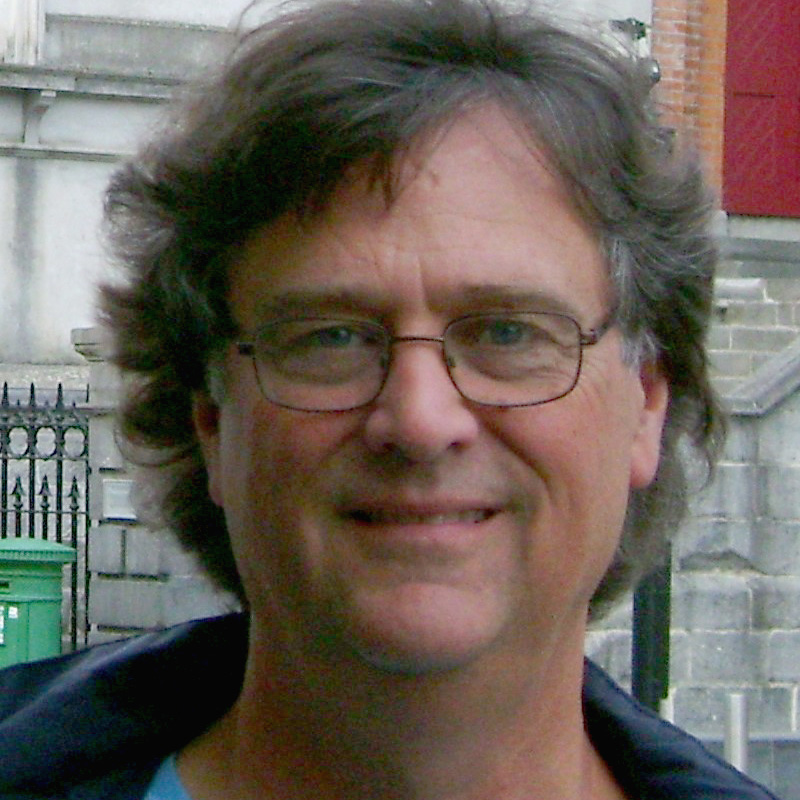 Jim Abb
Jim Abb is a self-published author from Monroe Michigan. He is the author of Even Trolls Love Pasties, I Brake for Humans, and Huckleberry Finishes.
Read More
His first novel, Even Trolls Love Pasties, is set in Ann Arbor during the 1970s and focuses on the narrator's friendship with Jack Goode as they move through a world of young loves, new friendships, music, politics, Wolverine football and the occasional ghost. His second novel, I Brake for Humans, recounts the story of another member of the Goode family, Chris, as he decides that enough is enough and takes on his former employers who have elevated profits over people. Jim's third novel, Huckleberry Finishes, finds Howard, a cousin to the Goodes, fifty years after his life-changing encounter with his first great love, Maude, on a mission to save young Madeleine from both her own depression and from a serial killer.
Jim is currently working on a tale involving yet another member of the Goode family, Devin, a young Detroit reporter to whom it has just been revealed that leprechauns and faeries are actually aliens who have been stranded on Earth.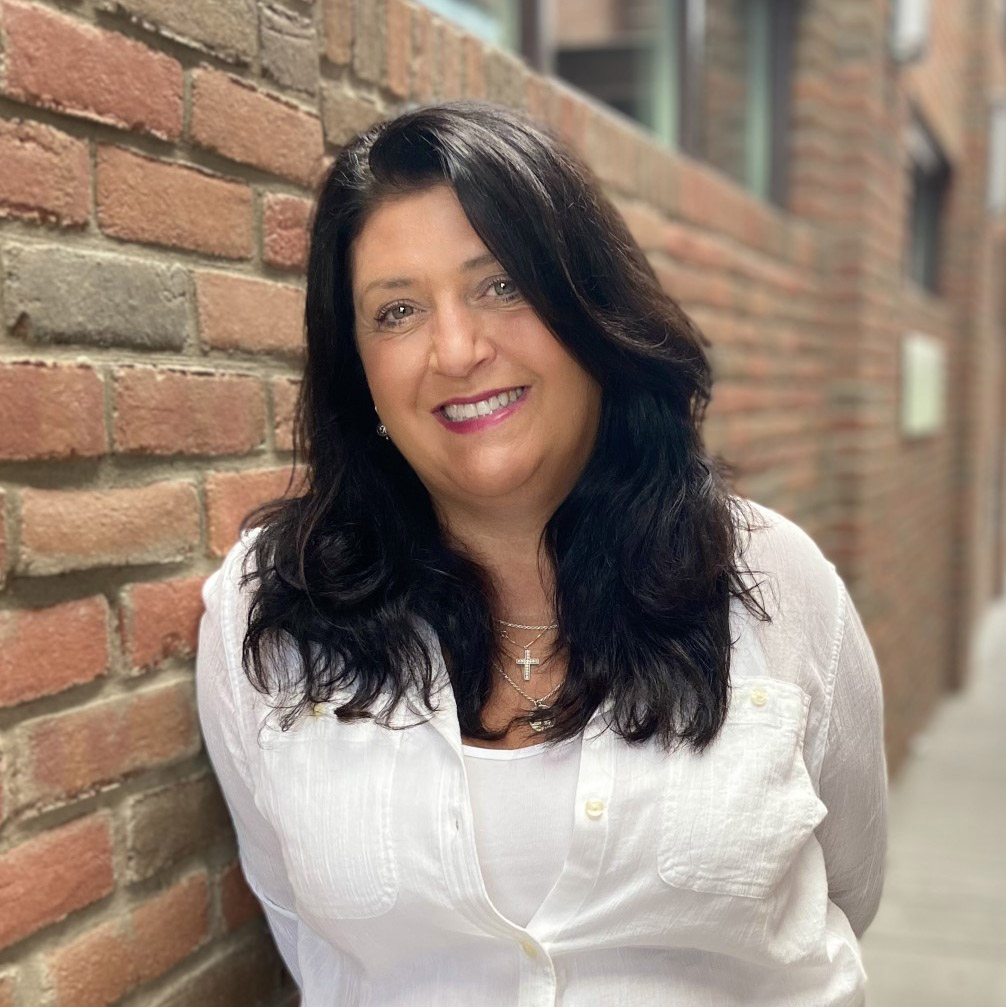 Rhonda Accardo
Author of The Acorn and the Oak, Rhonda Accardo believes it was her life's journey that found the writer in her.
Read More
Her family roots are from small town America, where a history rich in storytelling is passed down through the generations. Although her first love was writing, she pursued a career in nursing and became a traveling nurse. Rhonda will tell you it was this path that gave her insight and empathy into the lives of the people she met along the way. Her love of life, people, nature, and her family roots inspired her writing. Rhonda lives in Northville, MI, where she raised three kids and lives with her husband and their two Siberian Forrest Cats.
You can connect with Rhonda at paintedthistlepress@gmail.com, or visit her at her website, paintedthistlepress.com, to find out about more about her upcoming releases and events.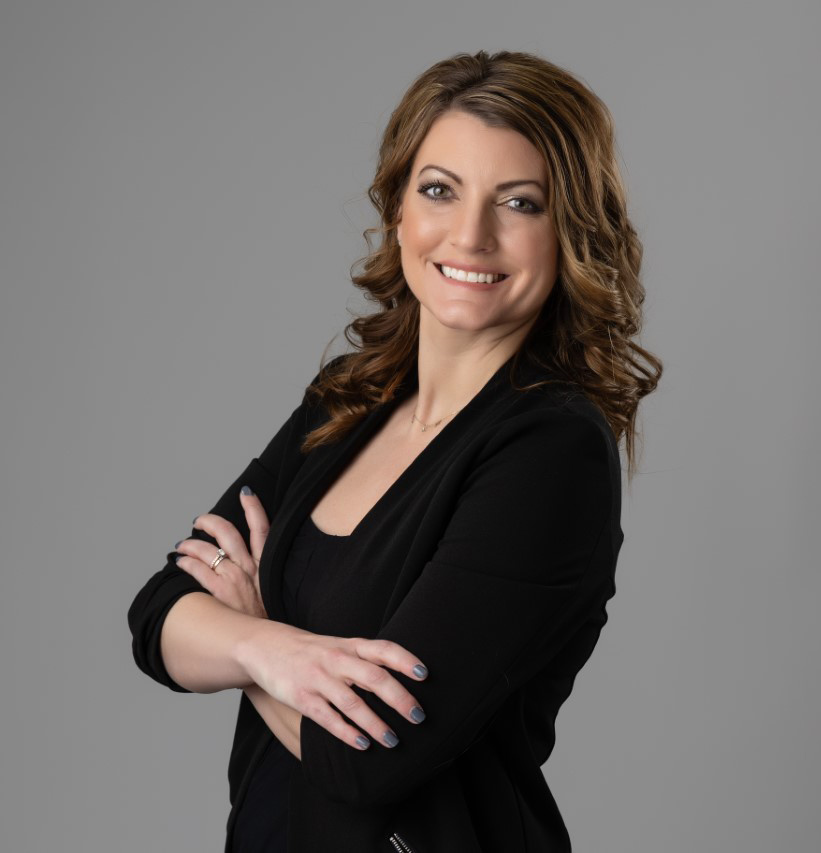 Sierra Carter
Sierra Carter is the author of Meet Carter, the first book in The Carter Series.
Read More
From the author:
"Meet Carter is a children's book (1 out of 5 in my planned series) about my son who passed away 6 years ago. It is a true story of a time that I took him to meet his big sisters classroom and the beautiful outcome. I am writing The Carter Series in hopes of teaching the importance and beauty of inclusion and acceptance. I am also a mother to 3 daughters, KayLeigh, Lily and Nola and have an amazing husband named Kirk! I am an EMT, photographer and founder of the Carter's Voice nonprofit organization."
Shelby Franks
Shelby Franks is the author of Project Yes.
Read More
From the author:
"I've had a lot of passions in my 27 years on this planet but the one that has always stuck has been writing. I'm a Michigan gal, born and raised. You can find me somewhere curled up with my dog and a good book, at the gym, or traveling, when I can, to find the next great story."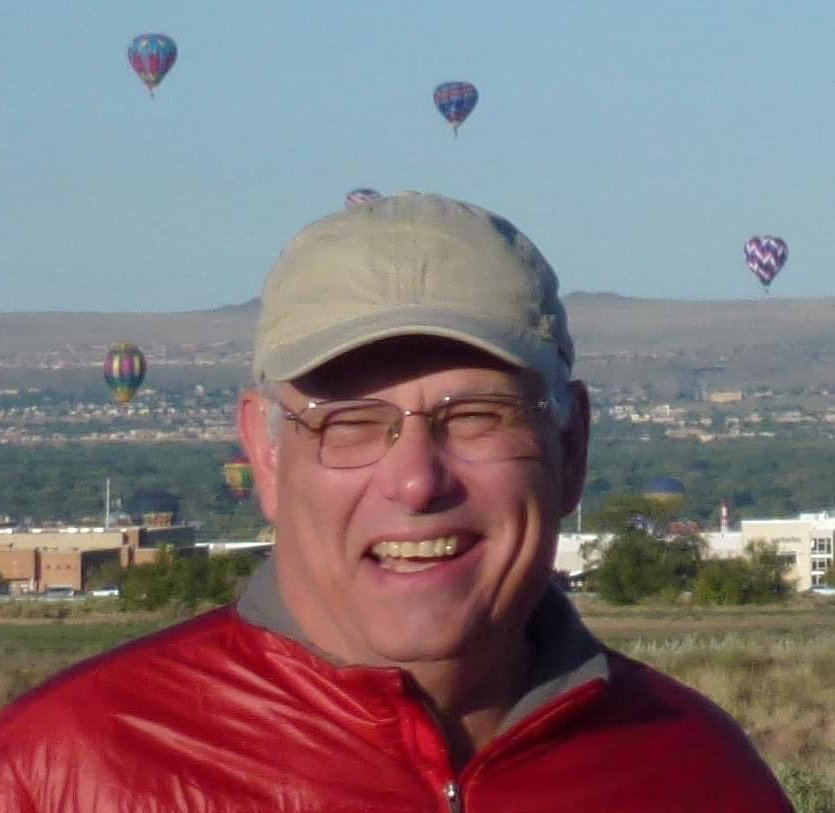 Rick Grassley
Rick is a genealogist, researcher and local historian.
Read More
Rick has written on local historical events, people and genealogy research for the past 5 year. Rick has been Published in the Genealogical Society of Monroe County newsletter, The Monroe News, and the Michigan Genealogical Council newsletter. A sample of his writings may also be found on the MCLS website in the Digital Collections.
---
About The Genealogical Society of Monroe County:
The Genealogical Society of Monroe County is a non-profit organization formed in July of 1977, and is active with an annual seminar, monthly meetings, weekly access to their archives, ongoing research projects and publication of that research. Their research has produced over 200 publications that included transcribed census, birth, death, and marriage records, indexes of early maps, deeds, wills, cemeteries, and newspaper notices. Information about the society and publications can be found on their website, gsmcmi.org and Facebook page.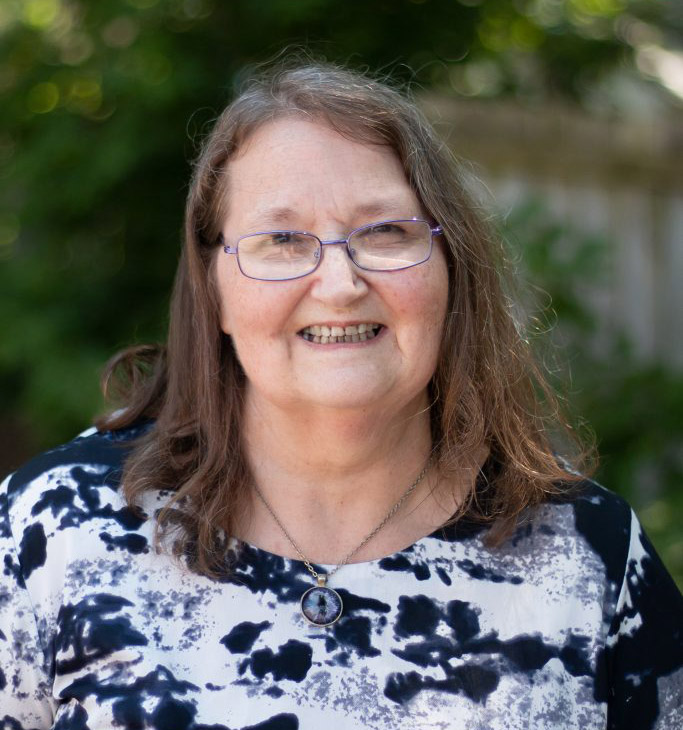 Mary J. Held
Mary Held is the author Unfreezing Trauma: My Personal Journal of EMDR Recovery.
Read More
For 11 years, Mary suffered from debilitating seizures that left her spending most of her time at home. She was unable to find the cause, despite consulting with physicians, neurologists, and psychiatrists. Finally, a friend recommended Eye Movement Desensitization and Reprocessing (EMDR) therapy. She found an EMDR therapist and started work. Through EMDR she discovered that her seizures were caused by PTSD. Four months later, she was almost totally free from seizures and living a life she describes as "full of joy."
Mary wrote about each session and what happened to her between sessions. Her journal, supplemented by her therapist's comments on each session, became her book, Unfreezing Trauma: My Personal Journal of EMDR Recovery.
Now Mary is dedicated to talking about her story, the book, and EMDR in general. Her goal is to make sure everyone who suffers from PTSD knows about EMDR.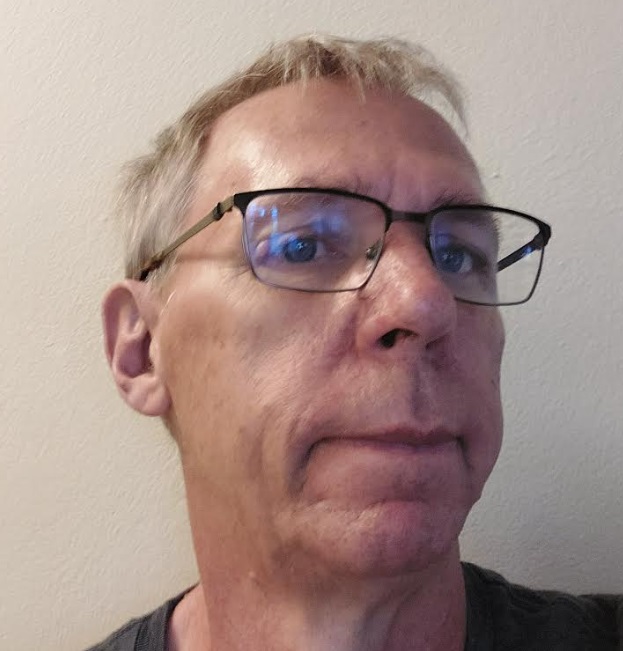 Keith Julius
Keith Julius is the author of the suspense thriller, Remorse By Degree, as well as and three volumes in his CASA Chronicles series.
Read More
Over forty years of loving to read and yearning to write has resulted at last in Keith Julius seeing his first book in print – the suspense thriller Remorse By Degree, released in 2015. This was followed in subsequent years by Keith's newest works, three volumes in The CASA Chronicles series. After spending several years as a Court Appointed Special Advocate dealing with cases of child abuse and child neglect Keith felt inspired to tell the world of the reality faced by many people struggling to deal with issues such as addiction, mental illness, and other situations that threaten to tear families apart. Though stories of fiction, Keith draws heavily from reality when describing the incidents and circumstances encountered while dealing with these often difficult and sometimes traumatic cases. He has been a resident of Temperance MI for the last 35 years.
Issa M. Lewis
Issa M. Lewis is the author of Infinite Collisions (Finishing Line Press, 2017), and Anchor (Kelsay Books, 2022).
Read More
She is the 2013 recipient of the Lucille Clifton Poetry Prize and a runner-up for the 2017 Lois Cranston Memorial Poetry Prize. Her poems have previously appeared or are forthcoming in Rust+Moth, Thimble, North American Review, South Carolina Review, The Banyan Review, and Panoply, amongst others. She lives in West Michigan.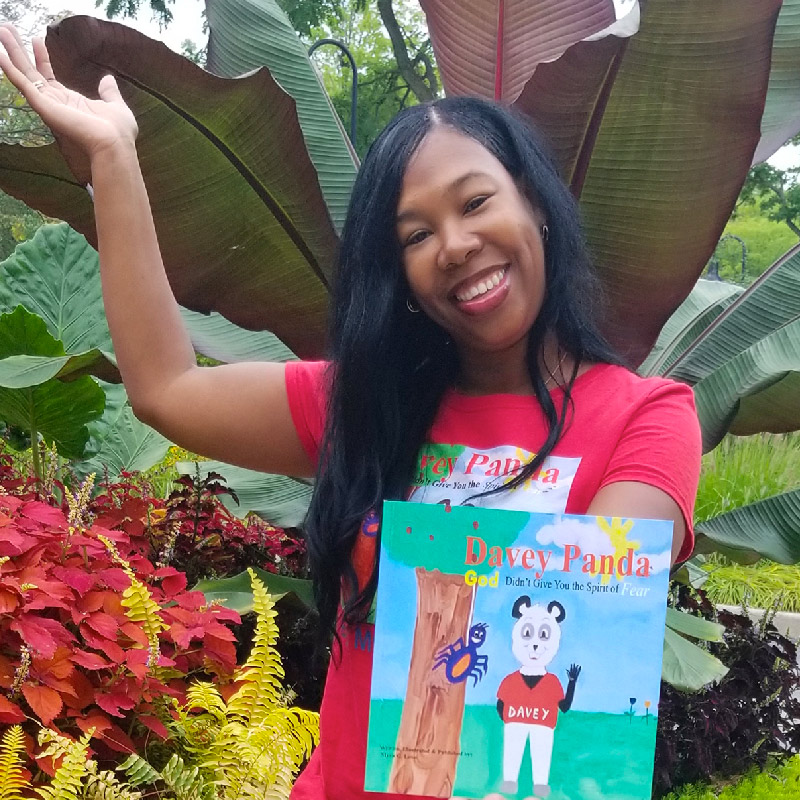 Myra G. Love
Myra G. Love is the author of Davey Panda, (Finishing Line Press, 2017), a Christian children's book series.
Read More
Myra G. Love was born with Fetal Alcohol Syndrome / Dyslexia. Growing up, she believed that she wouldn't amount to anything. With learning difficulties came lots of challenges. She couldn't get a job and the ones that she had, she couldn't keep. Thoughts of giving up came across her mind, but then she remembered that she could do all things through Christ. She started writing and drawing her own books.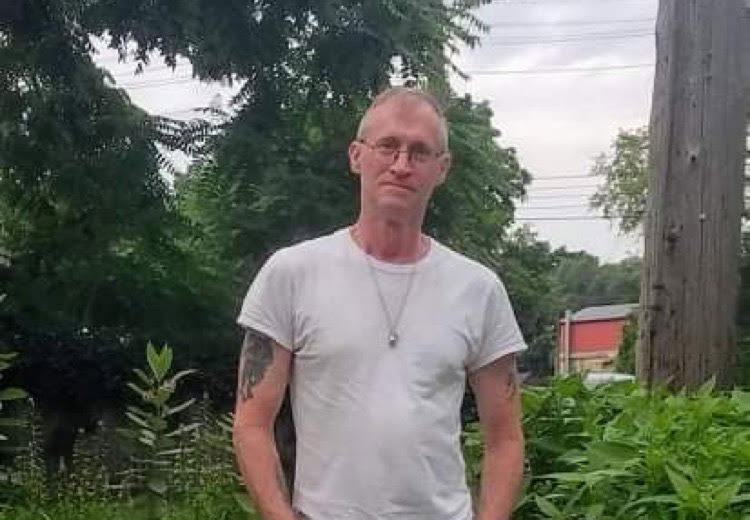 Ken MacGregor
Ken MacGregor writes stuff.
He is the author of story collections: AN ABERRANT MIND, SEX, GORE & MILLIPEDES, and LIONS & TIGERS & WERES, a young adult novella: DEVIL'S BANE (YA winner of the 23rd annual Critters Readers Poll), and a co-written novel (with Kerry Lipp): HEADCASE.
Read More
He is a member of the Great Lakes Association of Horror Writers (GLAHW) and an Active member of the Horror Writers Association (HWA). He is a somewhat regular contributor to HorrorTree with his column Brain Babies.  He has also written TV commercials, sketch comedy, a music video, some poetry, and a zombie movie.  Sometimes, he edits stuff too.
Ken is the Managing Editor of Collections and Anthologies for LVP Publications. He's curated two anthologies: BURNT FUR for Blood Bound Books, and STITCHED LIPS for Dragon Roost Press..
When not writing, Ken drives the bookmobile for his local library. He lives with his kids, two cats, and the ashes of his wife.
Ken can be found at the website, kenmacgregor.com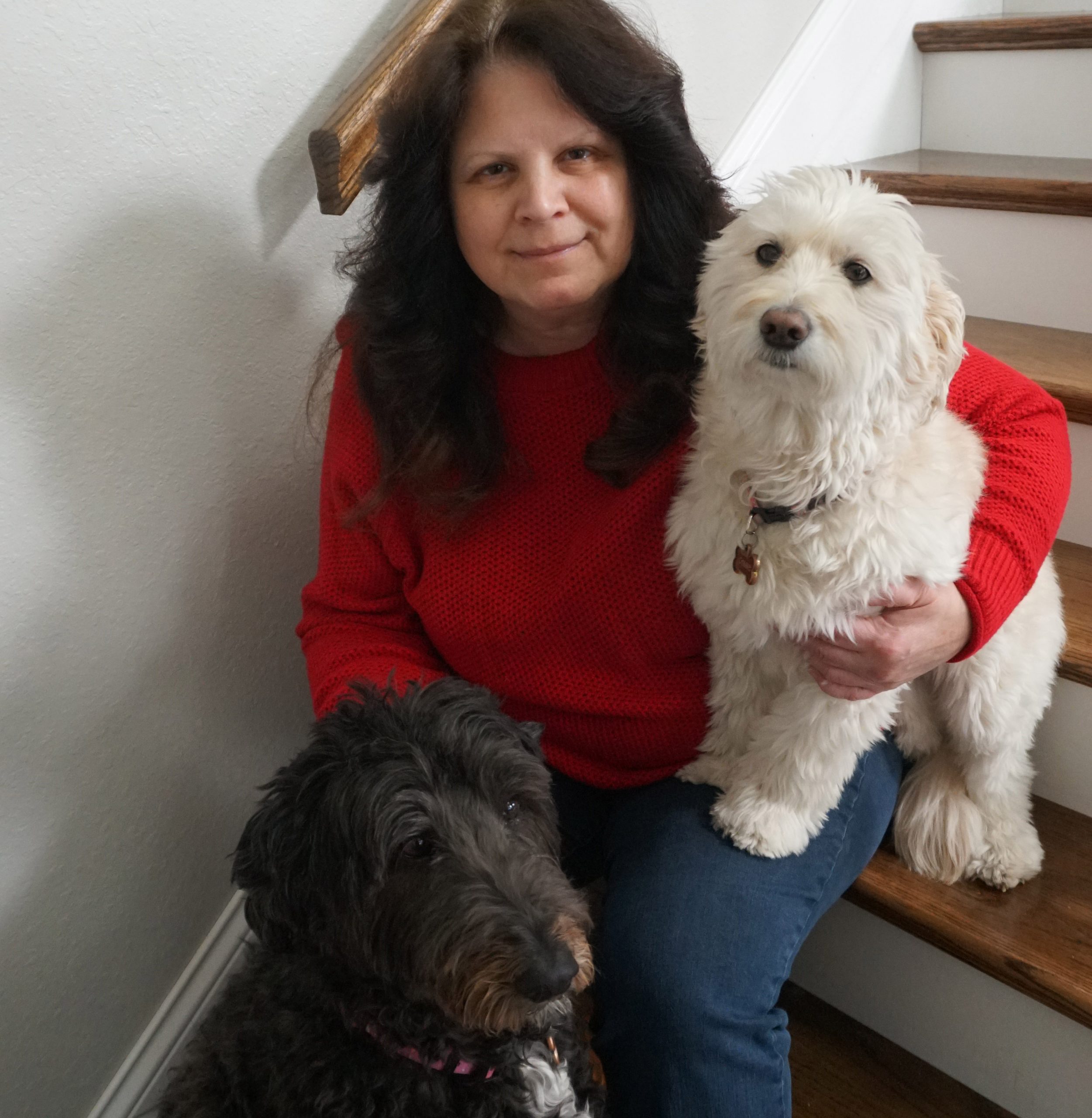 Shawna Lynn Mazur
Shawna Lynn Mazur was born and has lived in Monroe all her life. She is the author of Hidden History of Monroe County, Michigan.
Read More
Shawna Lynn Mazur grew up on the battlefield. Like many residents, she did not know about the battles until her son Tyler, at that time twelve years old, asked her to take him to the visitor center, which was run by the Monroe County Historical Museums at the time. It was only a matter of weeks before they both signed up to be volunteers in 2006. In 2007, Shawna was hired by the Monroe County Historical Museums. Having a bachelor's degree in history and literature, she was thrilled to be employed in her field. Shawna's love of history, research and writing led her to write numerous articles for the museum's newsletter. She also had an article published in Michigan History Magazine and the Little Big Horn Associates newsletter, as well as the local newspaper. She also researched and ran the museum's popular Lantern Tours program for four years. She has edited a number of other authors' books as well. When the National Park Service took over the battlefield, she was fortunate enough to be hired and became an interpretive ranger. She contributed to growing the park and developing some of the park's interpretive programs, publications and curriculums. Having worked for the River Raisin National Battlefield Park for eleven years, she is currently the administrative assistant and retains the position of ranger. She recently researched and wrote a book for the park about tracing the remains of the Kentucky volunteer militia soldiers who did not survive the River Raisin battles. She is currently a member of the Monroe County Historical Society. Shawna lives in Carleton, Michigan, with her husband, Joseph Mazur, and their two dogs, Callie and Cassie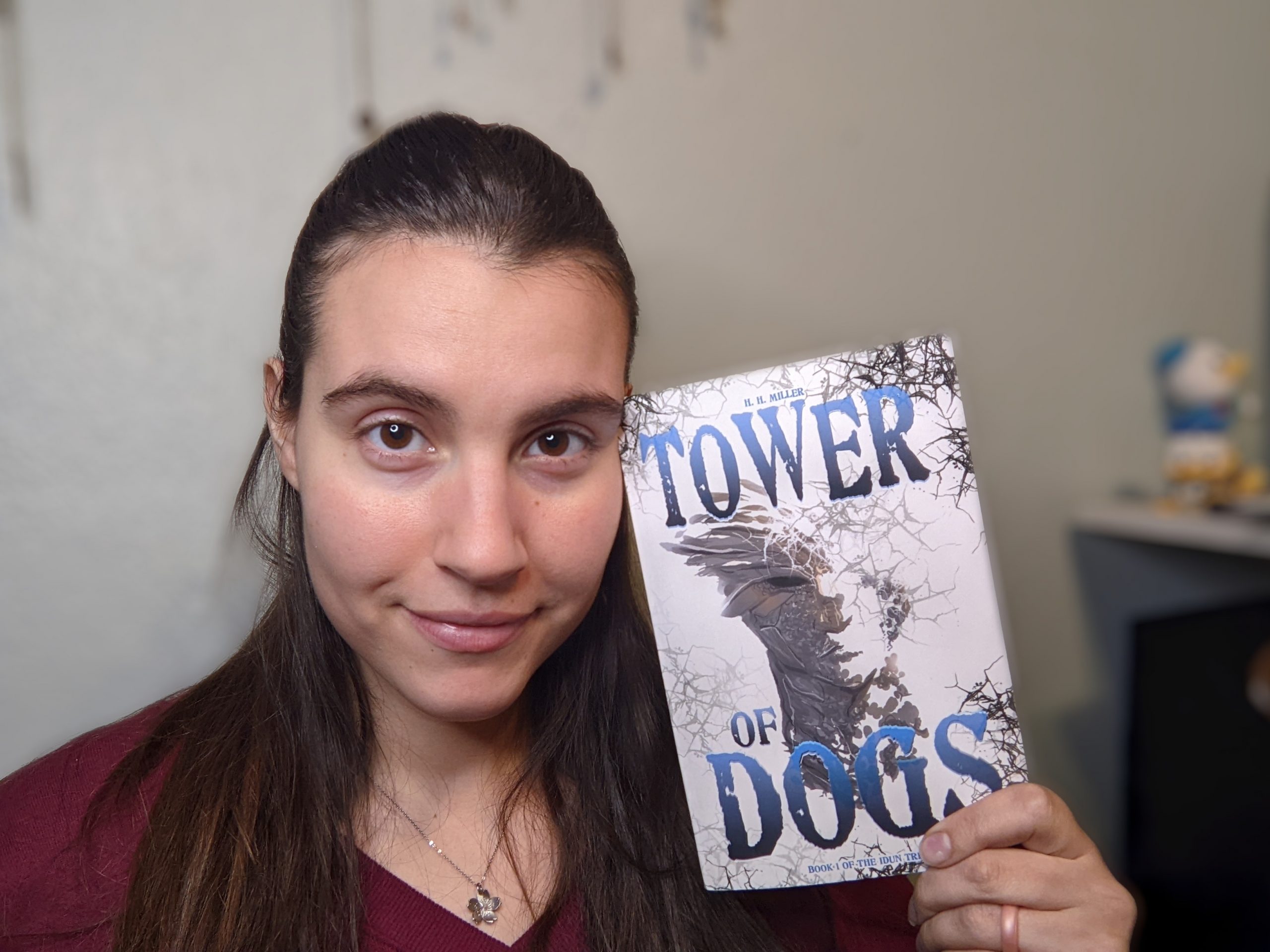 H. H. Miller
H. H. Miller is a graphic novelist and the author of Tower of DOGS. She is currently working on her sequel, which will be released on November 12, 2022.
Read More
H. H. Miller was born and raised in Toledo. After discovering her passion for storytelling, she self-published several manga-style graphic novels between 2006 and 2014, ranging from action to comedy and romance. Her dreams took her to Japan where she spent 4 years teaching English as an ALT, but eventually returned to the U.S. in 2017 and pursued publishing her debut novel, Tower of DOGS. Since rekindling her passion, she has started to build up a community of like-minded creatives and dabbles in social media. Currently, she is working on reprinting her original manga series, and the sequel to her debut novel, which will be released on November 12, 2022.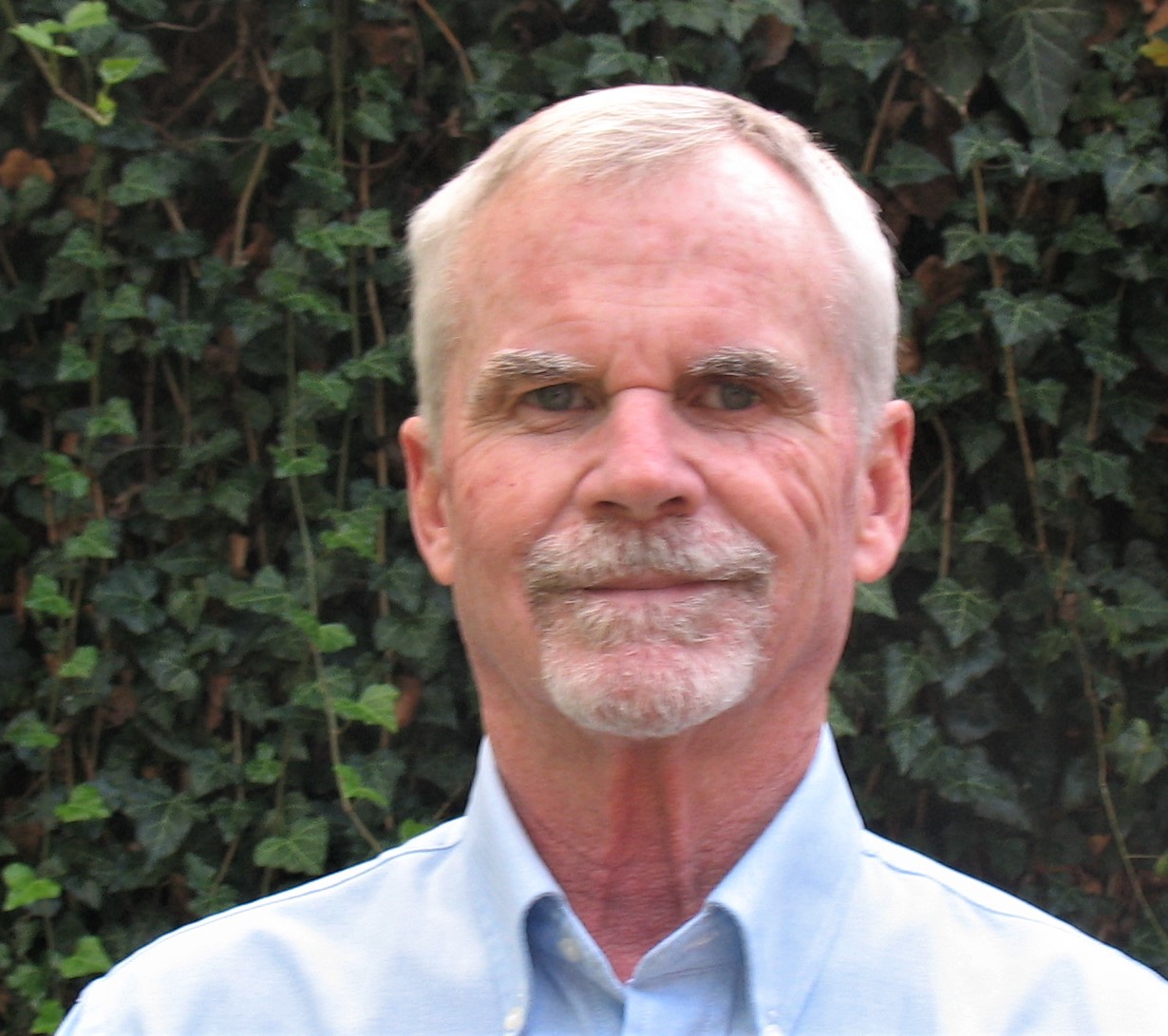 Jim Mollenkopf
Jim Mollenkopf is the author of The Great Black Swamp, Volumes I – IV, The Great Black Swamp: Woods & Wanders, and One Summer Day in America.
Read More
Jim Mollenkopf is a Toledo author and photographer who focuses on things close to home. From the history of people and events of northwestern Ohio and its once Great Black Swamp, to the quiet beauty of northwest Ohio's parks and nature preserves, to baseball and life in Cleveland and the country in the summer of '54, Jim tells stories in words and photographs.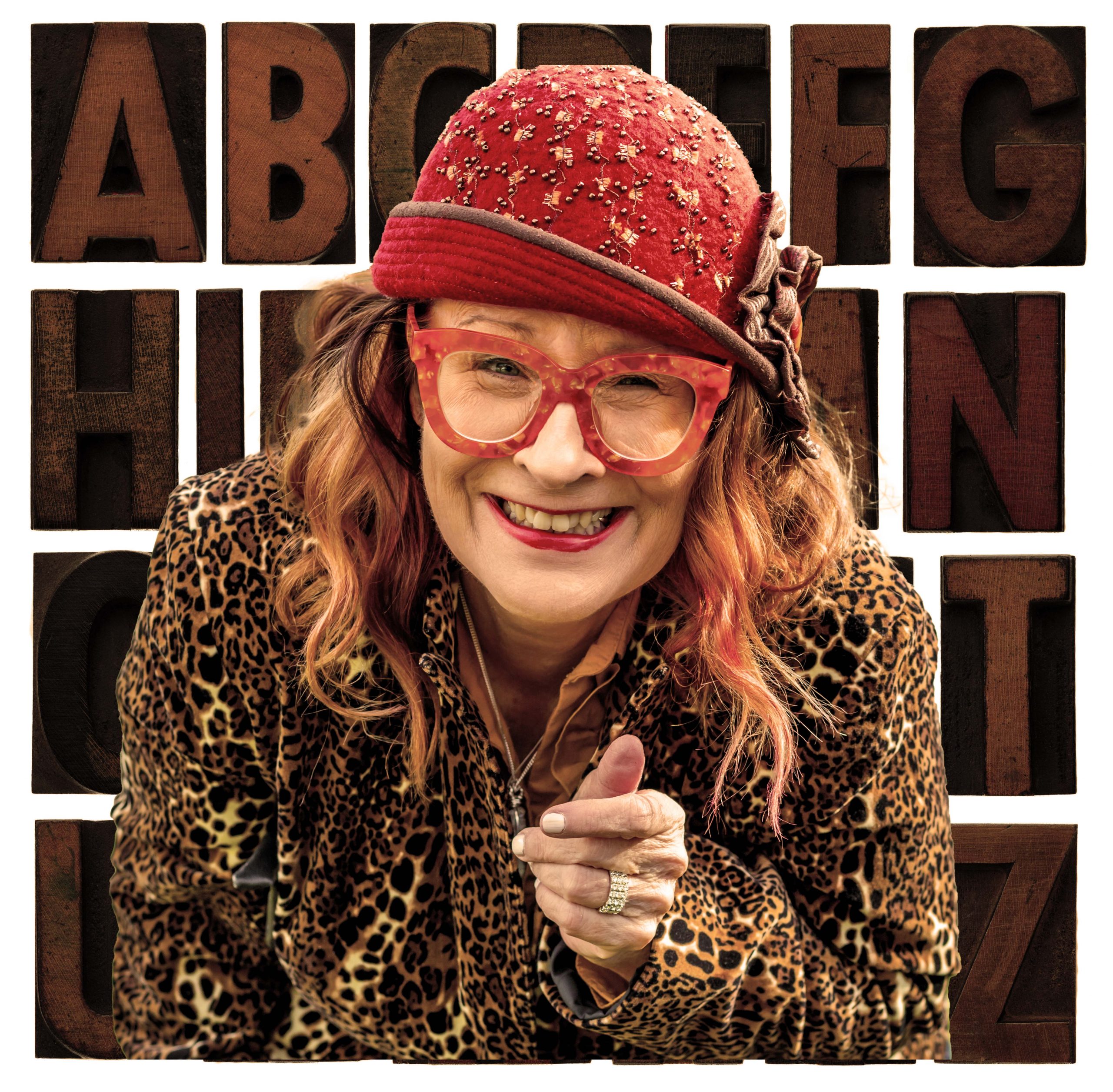 Carol Nickles
Carol Nickles is the sixth generation of a German textile aficionado family and author of the books Beards, Brunscrackers, and Snowflake Kisses, and Thumb Fire Desire.
Read More
Carol Nickles is the sixth generation of a German textile aficionado family. In 1881, her great-great-great-grandfather founded Yale Woolen Mill—the longest-lasting of Michigan's once twenty-nine woolen mills. Carol earned a Master's degree in Historic Clothing & Textiles at Michigan State University. Her thesis is a narrative of the Yale Woolen Mill. She held faculty positions at both Utah and Michigan State universities. She lives in West Michigan and enjoys spinning a tale, weaving a story, and threading a luring hook.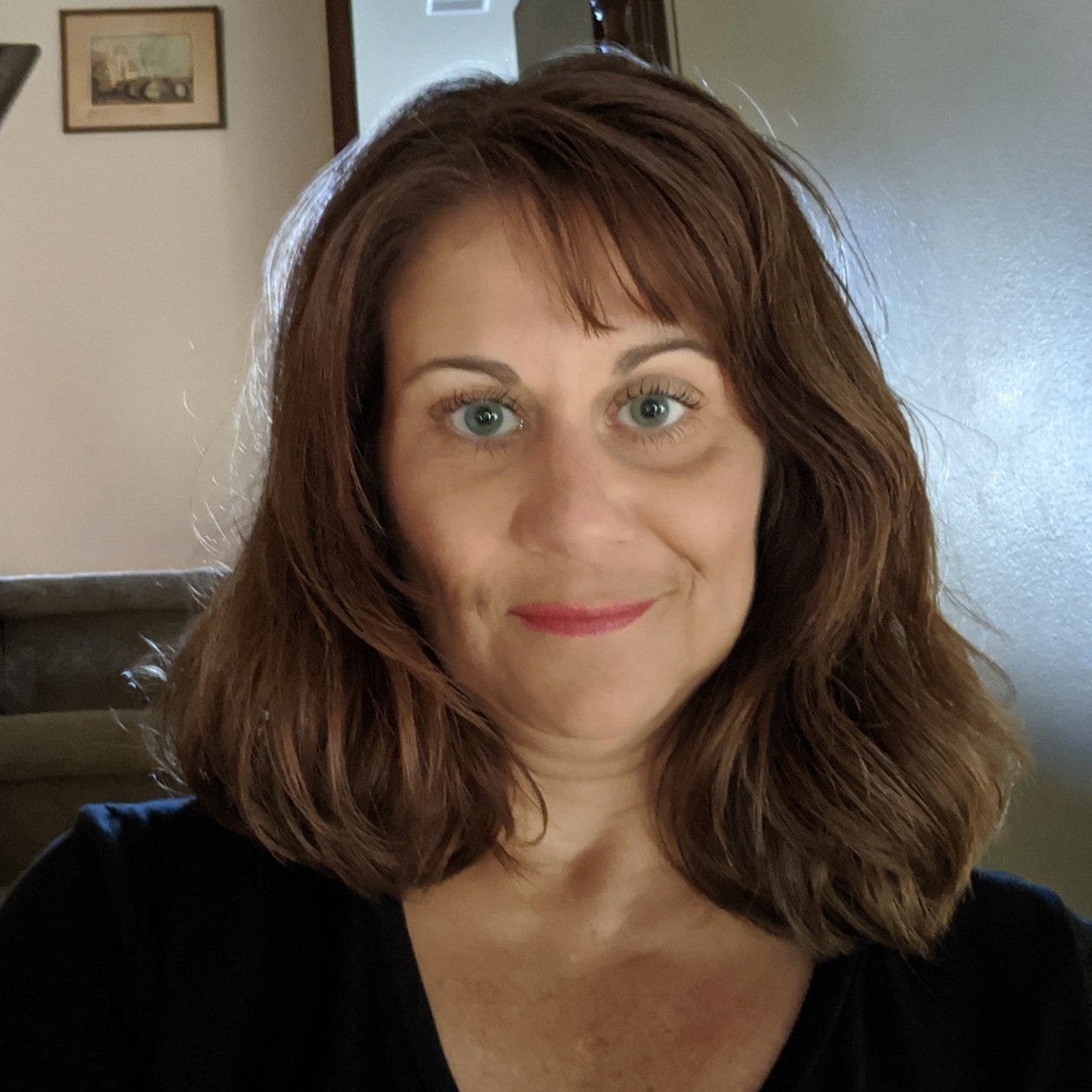 Kimberly Paulson
Kimberly Paulson is a freelance attorney, writer, and editor.
Read More
Kimberly Paulson grew up in the 80s and is still waiting for her parachute pants to come back in style. In the meantime, she's earned a degree in English from the University of Michigan and a law degree from the Fordham University School of Law. She's practiced law for twenty-five years, served as an adjunct law professor, and founded and managed free legal clinics. Kim is a fierce advocate for social justice, especially equal access to justice issues. She currently resides in Michigan with her family, two cats, and a gecko, where she works as a freelance attorney, writer, and editor. In her spare time, she enjoys true crime podcasts, 80s music, and cat videos.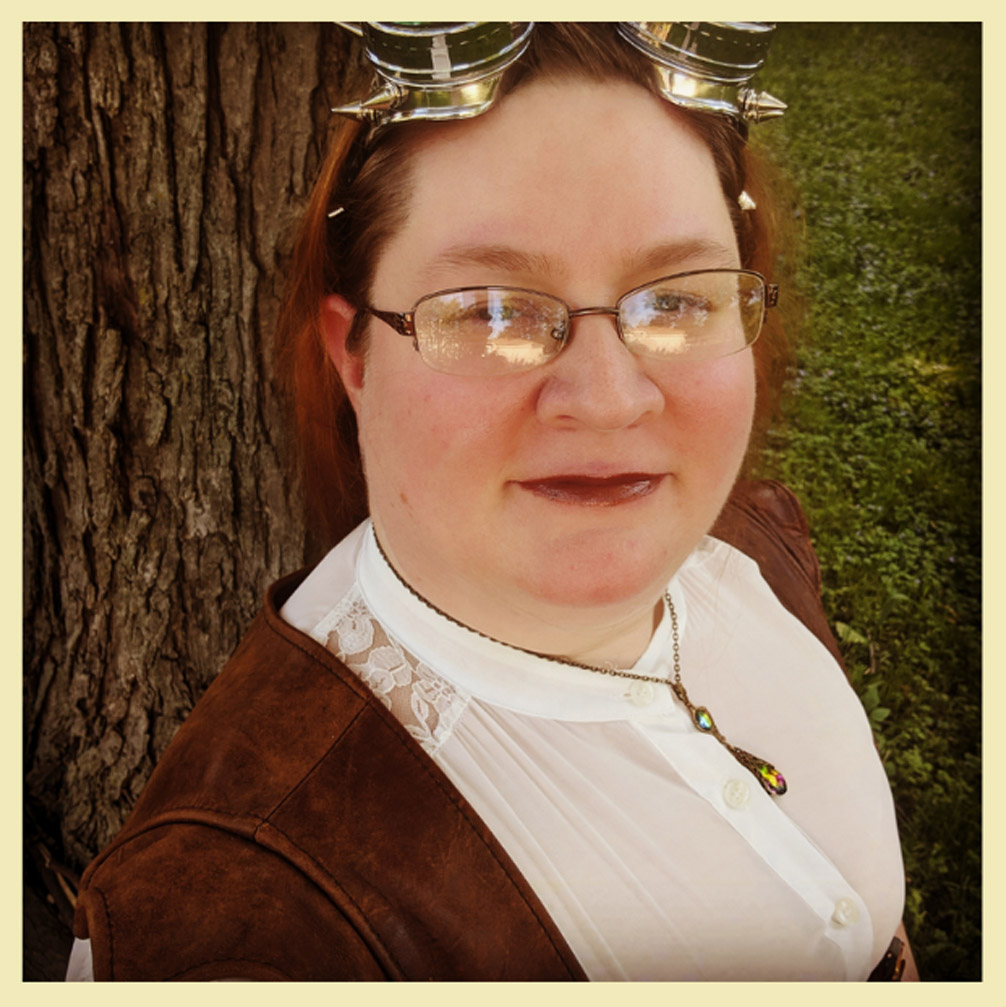 S.W. Raine
Steampunk and urban fantasy writer S.W. Raine is the author of Rise of the Sky Pirate and The Techno Mage.
Read More
Raine is Canadian, born and raised, and she constantly moved between Ontario and Quebec with her military family before she settled in Michigan, USA, in 2004, where she currently still resides with her husband and son.
She has always had a vivid imagination and loved reading and writing from a very young age. She took courses in Children's Literature through ICL in Illinois and published her debut new adult steampunk adventure in 2020. She has participated in NaNoWriMo for over a decade and was Municipal Liaison for the Detroit region for six years.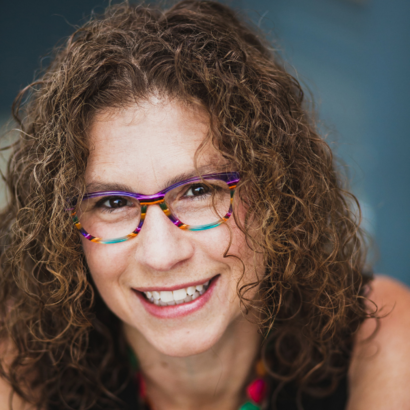 Becky Robinson
Becky Robinson is the Founder and CEO of Weaving Influence and author of Reach: Create the Biggest Possible Audience for Your Message, Book, or Cause.
Read More
Becky Robinson is the Founder and CEO of Weaving Influence, a full-service marketing agency that specializes in digital and integrated marketing services and public relations for book authors, including business leaders, coaches, trainers, speakers, and thought leaders. Since launching more than a decade ago, under Becky's leadership, the firm has provided a wide range of services to help clients launch more than 150 books, enabling authors to build their brands, acquire more business customers, and increase book sales.
In April 2022, Becky published her first book with Berrett-Koehler Publishers titled, "Reach: Create the Biggest Possible Audience for Your Message, Book, or Cause." The book takes an in-depth look at what it takes to achieve the greatest possible influence, provides valuable advice for targeting key audiences, offers a variety of practical steps for cutting through the noise, shares best practices for cultivating community, and reveals effective strategies for growing an online presence. Within days of its launch, it rose to be a top-ranked Amazon hot new release best seller.
Becky holds an M.A. in Intercultural Studies from Wheaton College and received her B.A. in English/Creative Writing from Miami University.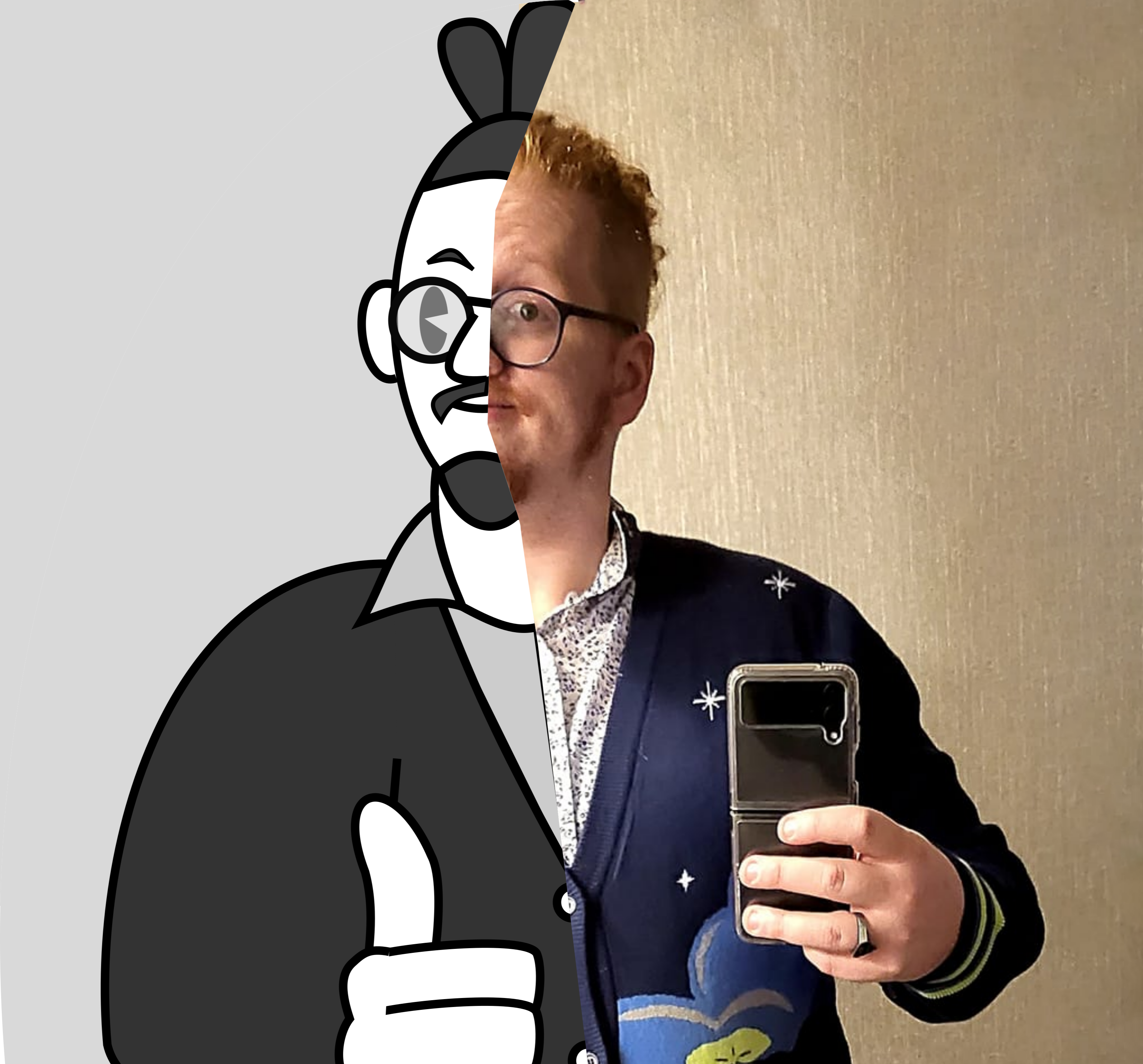 Jordan J. Scavone
Jordan is a Michigan based independent author of five children's books and one urban fantasy novel. His books include A Girl Named Adam, Might-E, Night Warrior, and more.
Read More
Jordan believes that kids are and should be treated as the intelligent humans they are, and doesn't write down to them just because they are small. He has his Master's Degree in Children's Literature from Eastern Michigan University and has been teaching in the field of Early Childhood Education for almost ten years. In his free time (whatever that is) he loves checking out new parks and going on adventures with his wife and 2-year-old son.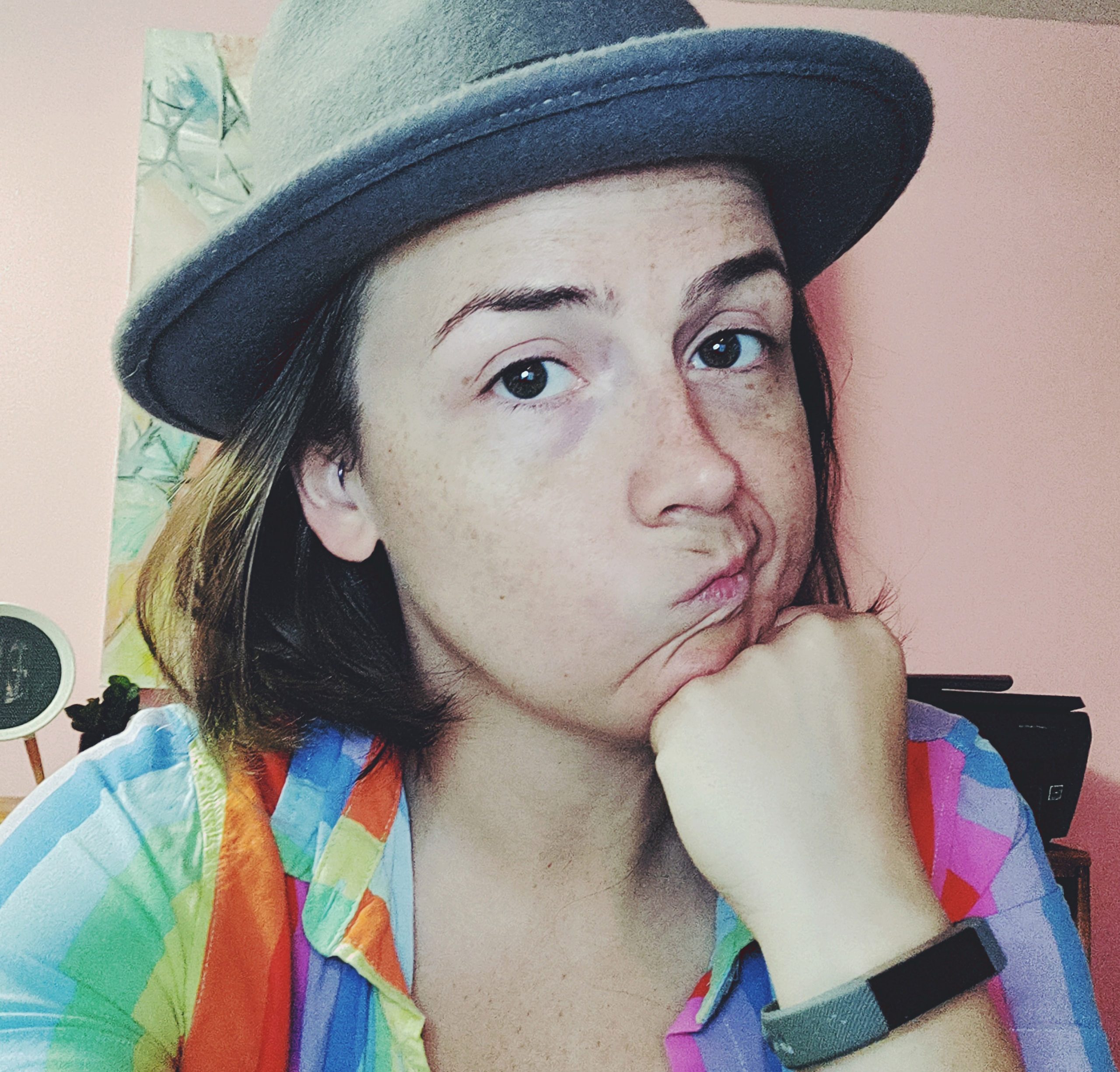 Lannie Stabile
Lannie Stabile (she/her), is a queer Detroiter and author of Something Dead in Everything and Good Morning to Everyone Except Men Who Name Their Dogs Zeus.
Read More
She is the winner of OutWrite's 2020 Chapbook Competition in Poetry and a back-to-back semifinalist for the Button Poetry Chapbook Contest. Lannie was also named a 2020 Best of the Net finalist. Her debut poetry full-length, Good Morning to Everyone Except Men Who Name Their Dogs Zeus, was published in 2021 by Cephalopress. Her fiction debut, Something Dead in Everything, is out now with ELJ Editions.
Find her on Twitter @LannieStabile or @NotALitMag, where she throws random writing contests and open mics.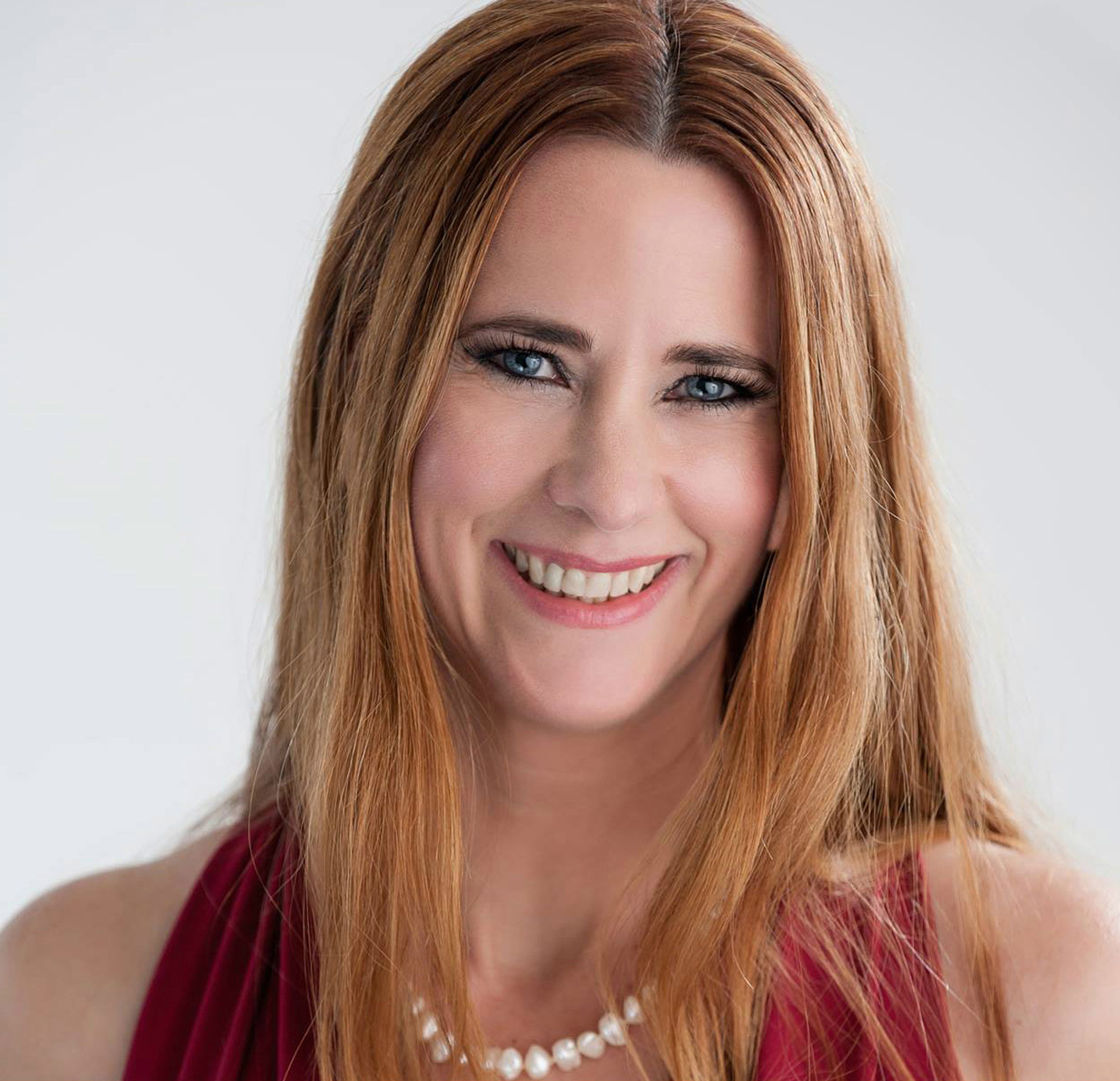 Clara Grace Walker
Clara Grace Walker is the author of the Desire Never Dies series, including Gratification, Gossip, and Redemption. The series is set in sunny Florida, where danger lurks around every passion-filled corner.
Read More
Award-nominated author Clara Grace Walker is on a mission to bring glitz, glamour and continuing storylines to the world of romantic suspense. If you long for jet-set travel, adventure, and a Dynasty lifestyle, you've come to the right place. It's okay. Your secrets are safe with Clara. Unless you're a millionaire playboy with a reluctant love interest and a super sinister nemesis, you probably won't end up in the pages of her books.
Her debut series, Desire Never Dies, is set in sunny Florida, where danger lurks around every passion-filled corner. It's a journey filled with sensuality, intrigue and strong characters, only some of whom possess a moral compass. Being the tender-hearted type, however, you can be sure Clara will always give you a happily-ever-after in the end. From the opening pages of Gratification, to the tabloid rumors and seedy murder mystery of Gossip, to the scorching romance and touching finale of Redemption, her stories read like a prime-time soap opera, rich with color and loaded with scandal.
Her unique genre-blended fiction makes her a fresh voice in romantic suspense, and has resulted in multiple appearances on Amazon's bestseller's list. She loves all her readers, wherever they are, and is always happy to hear from them.
Clara started writing early and knew her true calling as an author by age 9. The second-born of five daughters, she made her world debut in an army hospital somewhere in Texas.
Raised in Michigan, she was both a rebel and a lady, as at home playing dress-up as she was climbing trees. And always with her nose in a book. Convinced reading kept her daughter out of trouble, Clara's mother encouraged her reading. Mostly her mother was right about that, but oh, the stories Clara was busy imagining. You see, Clara's mother never bothered to check on what, exactly, her daughter was reading. And Clara still giggles about that.
Like her characters, Clara has experienced a good deal of life. She knows a motor yacht from a row boat, a courtroom from the court of public opinion, and while she likes to keep her gossip to the fictional world she writes about, she's heard plenty of it in the real one.
Keep up-to-date on all of Clara's adventures, and receive special offers by joining Clara's Passion & Peril Club. You'll find out before the general public about new releases, special events, such as book signings and appearances & free book deals. There's also a special initiation gift for those who join. You'll receive a free download of Scandalous, a short story linking the Desire Never Dies series to the upcoming Sex and Secrets series. This special offer is available only to members of Clara's Passion & Peril Club. Don't miss out.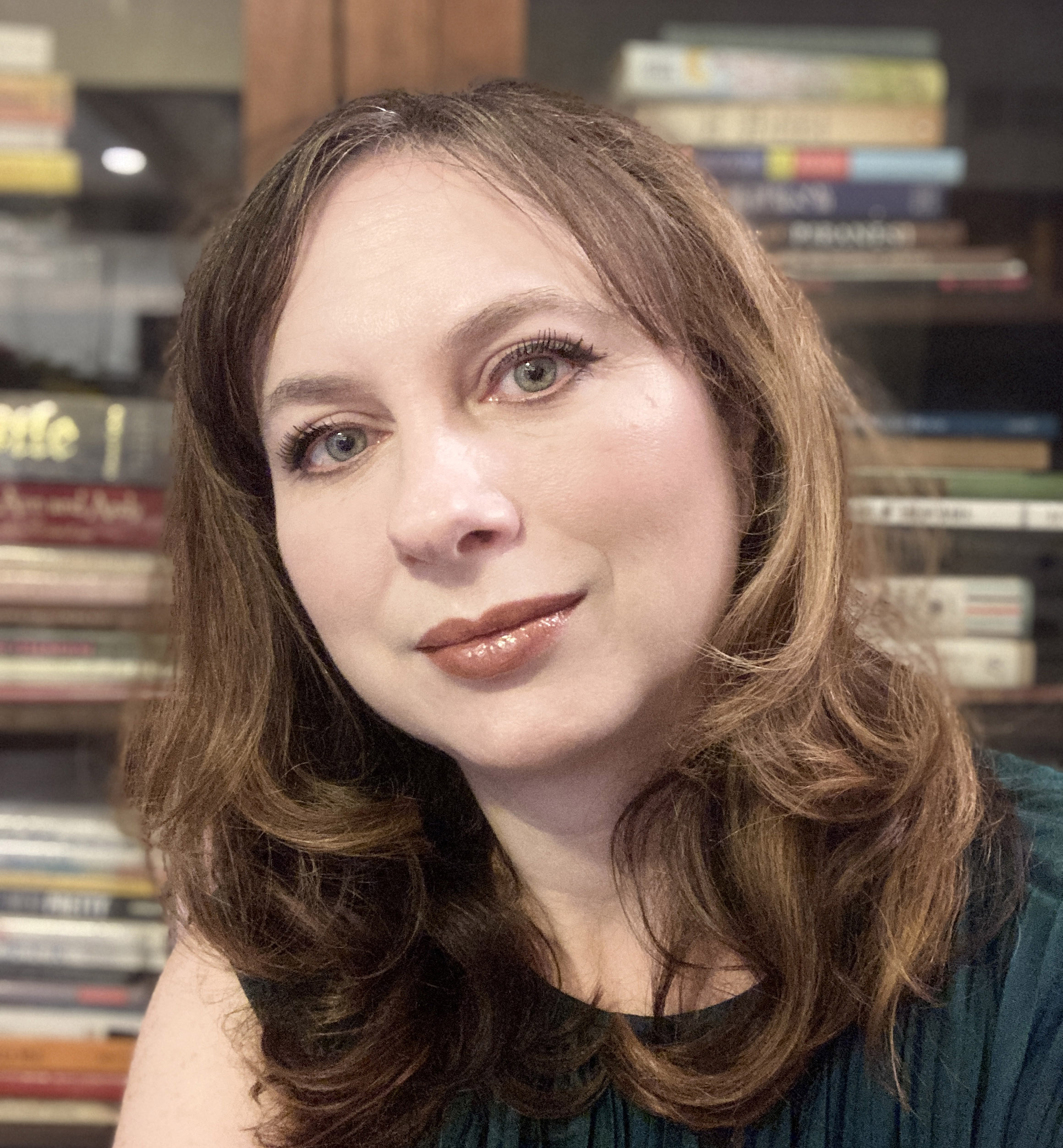 Merrill Wyatt
Merrill Wyatt lives in Northwest Ohio, which is also where she grew up. She is the author of Ernestine, Tangled Up in Luck, and Tangled Up in Nonsense.
Read More
As a kid, she was deeply disappointed by the lack of murder mysteries and zombie attacks in her hometown. So when she began writing middle grade stories, she made sure to give her characters plenty of excitement! Wyatt is an educational consultant and spends her days being bossed around by four surly-but-loveable pets. She also has a husband and a daughter who are both loveable as well.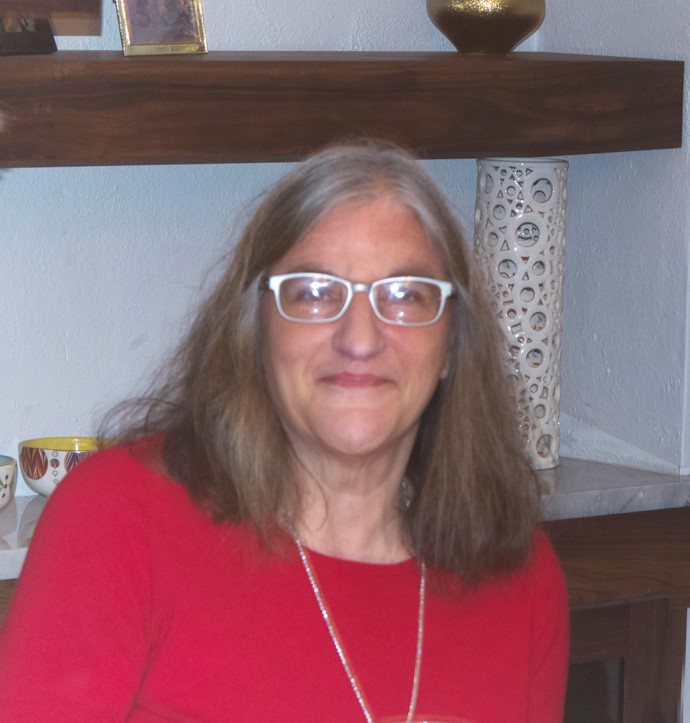 Christine A. Yared
Christine A. Yared has worked as an attorney, educator, speaker, and is the author of Private Love, Public School: Gay Teachers Under Fire.
Read More
Christine A. Yared has worked as an attorney, educator, speaker, and writer for over thirty years. As an adjunct professor at Grand Valley State University, she has taught constitutional law, LGBTQ+ law, gender studies, and diversity courses. She has fought against discrimination based on LGBTQ+ identity, gender, race, ethnicity, and against sexual harassment.
Christine is the author of Private Love, Public School – Gay Teacher Under Fire, which was named as a 2022 Notable Book by the Library of Michigan. She recently authored the article "Representing Transgender Clients," published in the Michigan Bar Journal.
Christine was past president of the Lesbian, Gay, & Bisexual Community Network of West Michigan, past co-chair of GLSEN Grand Rapids, served on the Lawyers Committee for West Michigan Chapter of the ACLU, and currently serves on the Council for Michigan Bar Association's LGBTQ+ Law Section.
In 2021, Yared spoke about her book to National Education Association's LGBTQ+ Caucus and was a panelist at the Michigan Education Association's conference session, "The Rights of LGBTQ Students and Staff."