The Monroe County Library System Board of Trustees has adopted a policy offering a children's card option to parents and legal guardians who wish to limit their children to borrowing items from the children's collection.
The children's card is available to any qualified borrower age 12 or younger at any MCLS branch library. Both the card holder and parent or legal guardian must be present to activate a children's card. Standard MCLS card qualification procedures (proof of ID, residency, etc.) apply.
Before requesting a children's card, please keep the following in mind:
A children's card will limit the bearer to borrowing materials with a J ("Juvenile") or E ("Easy," i.e. picture books) classification-both fiction and non-fiction. If you wish your child to be able to borrow items from other parts of the library collection, you will have to use your own card. The children's card status will remain in effect until the child's 13th birthday or the responsible parent or guardian requests a status change to regular borrowing privileges which can be done in person at any branch library.
A children's card will not prevent a child from using or copying material inside a branch library or limit a child's internet exploration. It is used only for borrowing material from the library. The children's card will not prevent a child from placing reserves on materials outside the E and J collections-however, our circulation software will prevent these items from being circulated to a children's card holder.
The children's collection is intended for patrons age 12 and younger, based on reading levels and interests, not content or subject matter. E and J classification is intended to assist with the location of material of use to children and not confused with content rating systems such as those utilized by the film and television industry. Most non-fiction materials are shelved together, enabling children to choose from more material as well as giving adults the opportunity to select introductory materials.
If you have any questions about the children's card, please speak to your branch library staff or contact circulation at (734) 241-5277.
Let us browse for you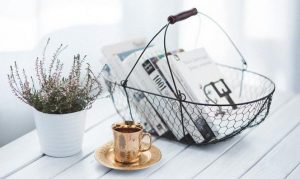 If you miss browsing our shelves and aren't sure what to read or watch next, try the Library's Personalized Recommendation Service. Complete a recommendation form and a librarian will create a customized reading list for you. We will contact you as soon as possible with our recommendations.